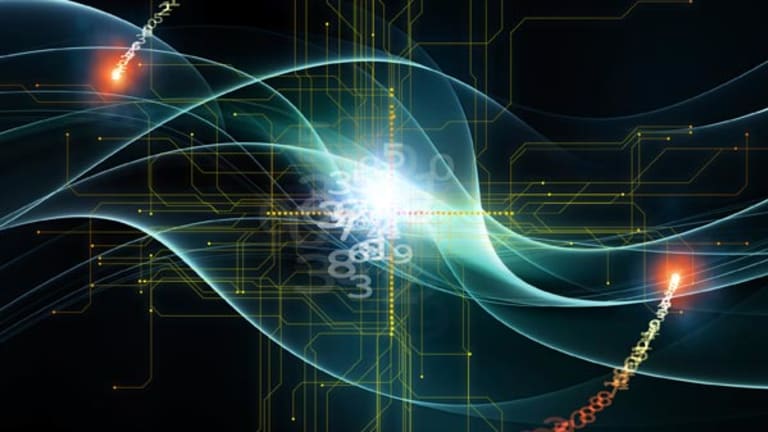 DigitalGlobe Shares Surge in IPO Debut
DigitalGlobe, a global imagery company, raised $279 million after pricing shares for its initial public offering above its projected range.
Updated from 11:41 a.m. EDT
DigitalGlobe's
(DGI)
initial price offering was off to a hot start Thursday, becoming the latest IPO to price above its proposed range.
The global high-resolution imagery and information company said it raised $279 million after offering 14.7 million shares of common stock priced at $19 a share, above its expected range of $16 to $18 a share. DigitalGlobe shares were lately trading at $21.55, good for a 13% return on the first day of trading. The stock traded as high as $25 earlier in the session.
GeoEye
( GEOY), DigitalGlobe's chief competition, saw shares slump 2.4% Thursday.
DigitalGlobe is only the second IPO to price above its expected range in the last year. In April,
Rosetta Stone
(RST) - Get Rosetta Stone Inc. Report
, the language learning software provider,
sold 6.25 million shares at $18 a share
, above its proposed range of $15 to $17 a share.
Before that,
Colfax
(CFX) - Get Colfax Corporation Report
was the last IPO to price above its expected range when it debuted in May 2008.
DigitalGlobe also helped extend the first-day winning streak for IPOs.
Changyou.com
(CYOU) - Get Changyou.com Ltd. Report
, which
debuted April 1
, saw a first-day return of 25% and now has total return of 70%.
Mead Johnson Nutrition
(MJN)
, the Evansville, Ind.-based baby-formula maker, which made its
Feb. 10, enjoyed a first-day return of 10% and currently has a total return of 22%.
Bridgepoint Education
(BPI) - Get Zovio, Inc. Report
is the only IPO to debut in 2009 with a negative return. After a
of 5.7%, the total return has dropped by nearly 3%.
IPO investors are now looking to two other offerings set to debut next week. Software provider
SolarWinds
and Internet restaurant reservations site
OpenTable
are set to price on Monday. SolarWinds will sell about 12 million shares in an expected price range of $10 to $12 a share, while OpenTable will offer only 3 million shares set to price between $12 and $14 a share.