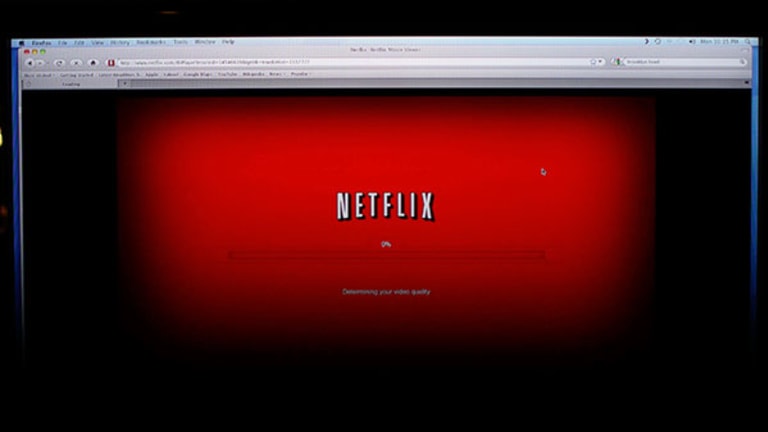 Despite Netflix's Price Hike, Consumers Want 'House of Cards'
A majority of consumers said they would be willing to pay more for Netflix's streaming service, according to a poll by social media platform LockerDome for TheStreet.
NEW YORK (TheStreet) -- Netflix (NFLX) - Get Free Report may be raising subscription prices but a majority of consumers said they would still pay for the streaming service even if they have to pay more, according to an informal poll conducted by social media platform LockerDome for TheStreet.
Netflix made big news on Monday evening when the streaming service announced that it would be upping its popular $7.99 a month subscription price by $1 to $2 depending on what country users live in.
Netflix did not say when the new pricing would be implemented (the $7.99 monthly price is for streaming on two devices, it also offers an $11.99 a month price to stream on four devices), but for now the new price is only for new subscribers. Existing members would stay at the $7.99 price "for a generous time period," the company said on its earnings conference call on Monday.
Just hours after Netflix's earnings call, Amazon (AMZN) - Get Free Report on Tuesday announced that it had signed an exclusive online content deal with Time Warner's (TWX) HBO to license some of its older, yet still popular shows, like The Sopranos, The Wire and older seasons of True Blood and Boardwalk Empire to be viewed on Amazon Prime Instant Video. Game of Thrones and HBO's newest show True Detective were not among the shows that are a part of the deal.
HBO has content deals with other networks but this is the first online content deal. The move one-ups Amazon as it also ramps up its streaming service offerings through the release of Fire TV, its streaming device system competing with Apple (AAPL) - Get Free Report TV, Google (GOOG) - Get Free Report Chromecast and Roku.
Amazon Prime costs $99 a year compared to Netflix's annual $96 price, before the increase. And while Netflix is a few dollars cheaper for now, consumers may rethink their Netflix subscription in light of Amazon's coup.
TheStreet's poll questioned whether consumers would pay $9.99 a month for a Netflix subscription. It did not distinguish between current users and those who currently don't have a subscription. The poll was launched on Tuesday and as of Friday morning, with 903 total votes on the poll, 62% of respondents answered "Yes, because of content! House of Cards ..." Approximately 32% voted "No! I pay for another streaming service!," while 6% selected the option, "What's Netflix?"
The poll received 35 comments with some accepting the price hike.
"$9.99 is what, two dollars more than we currently pay? Yeah, price hikes suck. But $7.99 was the best deal around. 10 bucks is still a solid deal." - Lucas Tanzer

"Yep. Too many good shows on there to not fork over the cash." - Adam Anderson
Others said the new price would not be worth it.
"If Amazon can produce original content on par with Netflix's, there's no reason not to go with Prime." - Andrew Bollweg
One of the biggest issues that users have with Netflix is the lack of a larger movie library, as some guests noted. (Full disclosure: I participated in the comments and agreed the movie offering could be better.)
"Too expensive for not enough movies." --Guest
LockerDome says its social media platform is built around what users like as opposed to who they know. It says its core audience consists of 18-to-34 year-old males. LockerDome says it just passed 30 million monthly unique visits.
--Written by Laurie Kulikowski in New York.
Disclosure: TheStreet's editorial policy prohibits staff editors, reporters and analysts from holding positions in any individual stocks.