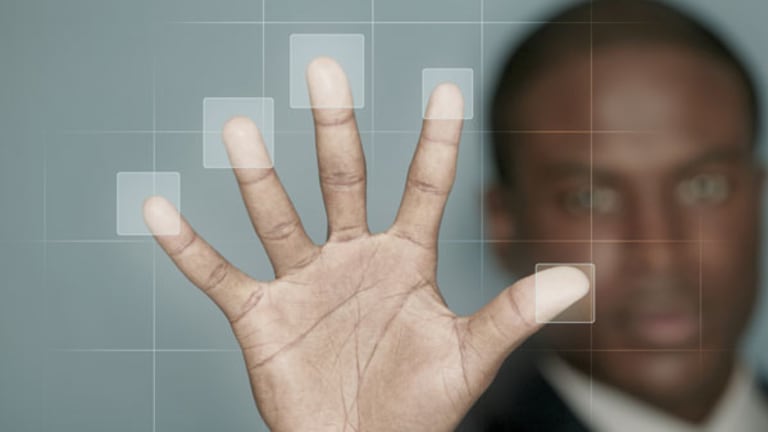 Dell Takes on Asus With Tiny Laptop
Asus' Eee models finally have a worthy competitor in the Dell Inspiron Mini 9.
The term "mini-laptop" may not have been coined by the people at Asus computers -- but they've sure made it their own. In less than a year, Eee PCs have defined the genre.
Others have tried to muscle in on the action --
Hewlett-Packard
(HPQ) - Get Free Report
and
Intel
(INTC) - Get Free Report
come to mind -- but the original Eee PC and all of the new models (they seem to introduce them every month or two) still reign supreme.
But you knew that at some point, some company would step up to the challenge. And that company is
Dell
(DELL) - Get Free Report
.
var config = new Array(); config<BRACKET>"videoId"</BRACKET> = 1841457140; config<BRACKET>"playerTag"</BRACKET> = "TSCM Embedded Video Player"; config<BRACKET>"autoStart"</BRACKET> = false; config<BRACKET>"preloadBackColor"</BRACKET> = "#FFFFFF"; config<BRACKET>"useOverlayMenu"</BRACKET> = "false"; config<BRACKET>"width"</BRACKET> = 265; config<BRACKET>"height"</BRACKET> = 255; config<BRACKET>"playerId"</BRACKET> = 1243645856; createExperience(config, 8);
The new Inspiron Mini 9 is Dell's contender in the battle for mini-laptop supremacy. It is small (9.13 by 6.77 by 1.07 inches) and lightweight (less than 2.3 pounds). It's also configurable. You can choose your operating system (Ubuntu Linux or Windows XP), memory (512MB or 1GB) and solid-state storage (4GB, 8GB or 16GB). You even have your choice colors: Obsidian Black or Alpine White.
The Mini 9 is entirely powered by Intel. It has an Atom processor (1.6 GHZ), a 945 PM chipset and the Integrated Graphics Media Accelerator 950. It sports a terrific glossy 8.9-inch screen, 802.11g Wi-Fi, 3 USB 2.0 ports, a three-way media card reader and a four-cell battery pack (good for about four hours of use before needing a recharge).
I asked Dell if I could try a Linux-based model. That's because Dell offers the current version (8.04) of Ubuntu Linux. I've been using it on a home laptop for more than a year, and I love it. It's fast, full of features that anyone can use, and best of all, free.
Dell has tweaked Ubuntu's home screen interface and added links for what most people need: Firefox Web browser, Sun's OpenOffice software suite, a number of learning tools and a great selection of games. It also features a bunch of links to specific Web pages from Dell's online partner,
Yahoo!
(YHOO)
My test computer came with a Web camera, 1GB of RAM (additional $25 over 512MB), 16GB of storage (4GB costs $75 less, 8GB is $40 less) and Bluetooth ($20 additional). Unlike the Eee, it did not come with a little carrying case.
Everything works perfectly on the Mini 9 in early testing. It appears to be well made and sturdy. The Ubuntu operating system operates flawlessly and is slightly faster than the same hardware running Windows XP. I found that programs open quickly and videos play fairly smoothly. Computers running Atom processors would not my first choice to stream videos. Maybe not my second choice either. That's true of both Linux and Windows XP machines from Asus, Dell and others.
For the most part, the keys on the Mini 9 are larger than those on the Eee -- the Dell doesn't have a row of function keys -- so it's somewhat easier to type on the Mini 9. Unfortunately, the comma, period and slash keys are half-size and are a pain in the neck for those of us with adult-sizefingers.
Dell's Inspiron Mini 9 starts at $349. Switching from Ubuntu Linux to Windows XP adds $40. Additional memory, storage and Bluetooth put you in the $449 price range. This isn't especially cheap, but it's still less than $500. Asus has so many Eee PC models that I find it difficult to compare by price or features.
It seems that Eee finally has some competition, though I'm sure there will be new, improved Asus models in the pipeline. That takes nothing away from the Dell, though. The Inspiron Mini 9 is a terrific little portable and is highly recommended.
Gary Krakow is TheStreet.com's senior technology correspondent.