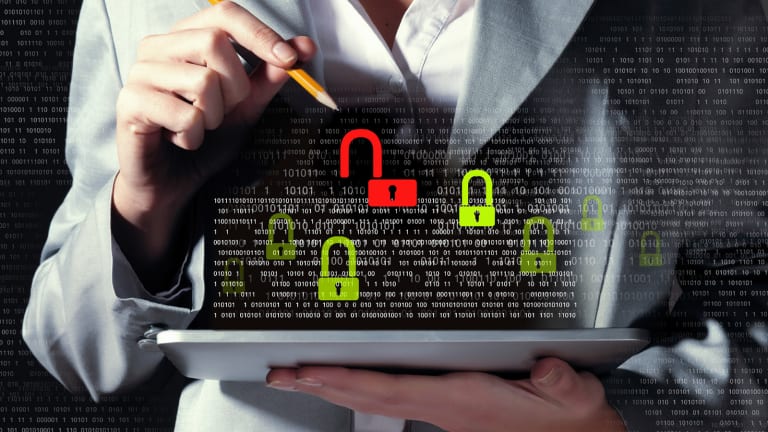 Okta Falls Despite Narrower Losses and Increased Revenue
Identity security technology company Okta falls Friday, as forecasts call for adjusted losses as much as 53 cents per share for the next fiscal year.
Shares of security technology company Okta  (OKTA) - Get Okta Inc. Report fell by around 4% on morning despite an increase in fourth-quarter revenue and narrower quarterly losses.
The California-based company that specializes in digital identity verification products for businesses posted an adjusted loss per share of 4 cents, half that of the same quarter in the year before. The net quarterly loss also was nearly halved at $4.4 million.
Okta came close to halving its operating loss, too, bringing it down $4.9 million, or 4.3% of total revenue. 
The narrowedlosses came as Okta's quarterly revenue jumped by 50% to $115 million on increased subscriptions. 
"We're pleased to close out a strong fourth quarter and fiscal year," said CEO Todd McKinnon, who noted the rise in big business costumers to the company's identity verifying products and services. "We are seeing Okta's early platform investments paying off," said McKinnon.
For the full year, Okta's total revenue hit $399.3 million, a 56% year-over-year increase. The adjusted net loss per share fell to 32 cents, down from 71 cents the prior year.
As for the quarter and year ahead, Okta forecasts more losses and slower revenue growth. For the first quarter of fiscal 2020, total revenue is expected to hit up to $117 million. It also expects a total a loss per share of up to 22 cents. By the end of fiscal 2020, Okta predicts total revenue of up to $535 million and an adjusted loss per share of up to 53 cents, but possibly as low as 48 cents.
Also this week, Okta said it would buy the privately held workflow automation company Azuqua for a reported $52.5 million.