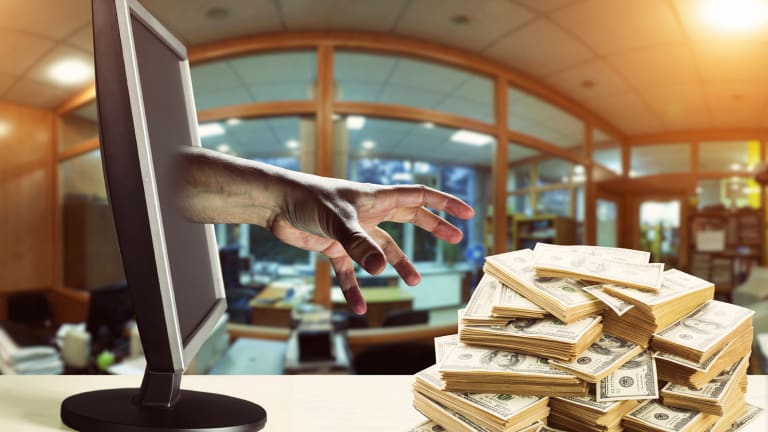 Cybersecurity Firm Sophos Gets $3.82 Billion Bid by Thoma Bravo
The deal price, equal to $7.40 a share, is more than a third above the Sophos' recent closing prices in both U.S. and U.K. trading.
Shares of Sophos Group (SPHHF) leaped on Monday after the private-equity firm Thoma Bravo bid $3.82 billion for the U.K. cybersecurity company.
The deal price, equal to $7.40 a share, is 34% above Sophos' last closing price of $4.86 on Oct. 2. In an Oct. 14 Securities and Exchange Commission filing, Thoma Bravo pegged the deal price at 37% above Sophos' Friday closing price in U.K. trading.
Sophos' U.S. shares closed up 47% at $7.13 Monday.
Thoma Bravo said the deal was "an attractive opportunity to increase its exposure to the large and growing cybersecurity market."
Sophos' solutions, it said, "are designed to be highly innovative and effective" as well as "simple and intuitive for organizations of all sizes."
Sophos has more than 400,000 customers in 150 countries, the filing says. For fiscal 2019 ended March 31, Sophos swung to pre-tax profit of $53.6 million from a fiscal 2018 loss of $41 million. Group revenue rose 11% to $711 million. 
Holders of more than 27% of Sophos shares have committed to voting for the deal.
Thoma Bravo, Chicago, manages PE funds with more than $35 billion of capital.