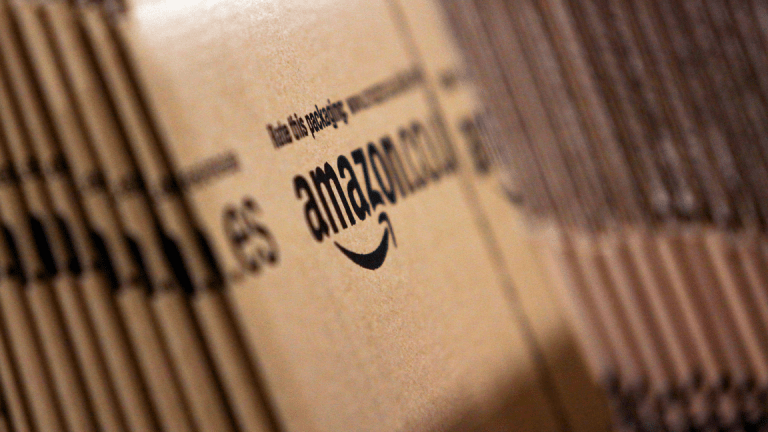 Publish date:
Could Amazon's Stance on Taxes Sour Interest From Cities Looking to House HQ2?
Amazon is battling Seattle over a proposition to raise taxes on large companies.
Amazon is battling Seattle over a proposition to raise taxes on large companies.
Amazon.com Inc.'s (AMZN) - Get Amazon.com, Inc. Report  retaliation against proposed taxes in Seattle this week would tarnish the expansion prospects of most companies not named Amazon.
Numerous cities in North America are bending over backward to land an elusive prize, the right to be the home of Amazon's second headquarters, nicknamed HQ2. 
The stories about the concessions municipalities were willing to make to entice the company to move to their locales have been well-publicized. 
New Jersey, for example, is offering tax breaks totaling $7 billion through subsidies totaling $10,000 for every job Action Alerts PLUS holding Amazon creates.
Amazon has said that it HQ2 could attract as many a 50,000 jobs to whichever municipality it picks. For that reason, Amazon's issue with Seattle probably won't dissuade the 20 finalists from trying to attract the company's new headquarters, according to Robert Baumann, professor of economics at College of the Holy Cross. 
"They are a unique company. There aren't many companies that bring the type of bargaining power to the table that Amazon does," Baumann said. "Amazon is entrenched in Seattle, but they do have control over how much they invest in the city."
Amazon said that it was re-evaluating a planned expansion in Seattle in light of the city considering a new law that taxes large companies $500 per head in order to pay for the city's affordable housing initiatives. 
The company told The New York Times that it was "evaluating options" and that it has "paused all construction planning" in the city while Seattle decides what it wants to do. 
Amazon has become one of the most powerful corporations in the world by disrupting seemingly entrenched business models in a variety of sectors from package delivery to entertainment. 
Amazon has been good to Seattle and is the city's largest employer. With that status comes negotiating leverage, and Amazon is currently flexing its muscles. 
The question for cities jockeying to receive Amazon's HQ2 is whether the prospect of adding tens of thousands of jobs is worth the company's stingy position on taxes. 
"I can't see this affecting the level of interest from the HQ2 finalists. Its hard to deny bringing in thousand of six-figure paying jobs if you are an elected official in these municipalities," Baumann said. 
Last year, Amazon didn't pay a single dollar in federal income taxes while also garnering a $137 million tax refund thanks to the passage of last year's tax reform act. 
Seattle is scheduled to vote on its own tax law on May 14. Until then, Amazon will not lift a finger toward its previously announced plans to add 7,000 jobs in the city, with the implicit threat being if the city does pass the law those jobs will be headed elsewhere. 
"I'm deeply concerned about the impact this decision will have on a large range of jobs - from our building trades, to restaurant workers, to nurses, manufacturing jobs, and tech workers," said Seattle Mayor Jenny Durkan, a proponent of the tax increase. 
Amazon occupies nearly 20% of Seattle's Class A office space with an imprint of more than 8 million square feet in the city.