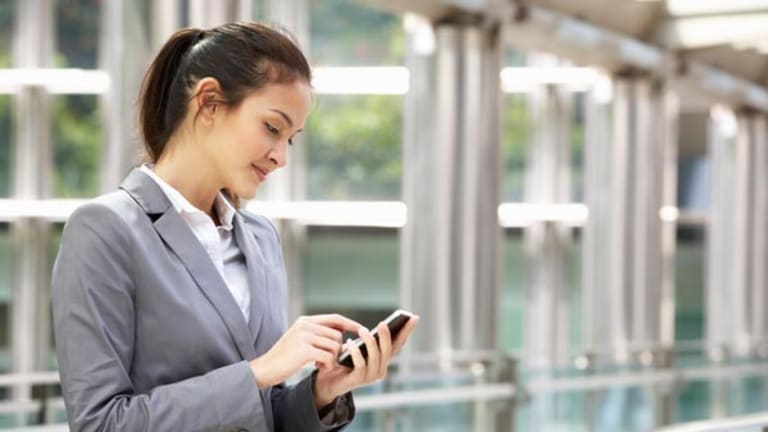 Cord Cutters Among Culprits In Cable Exodus
The economy helps cull customers from cable, but there's more to subscriber losses topping 700,000.
MONTEREY, Calif. (TheStreet) -- Service providers deny customers are "cutting the cord," but 741,000 subscribers last quarter definitely cut cable.
Media market research firm SNL Kagan estimates that roughly that many subscribers walked away from such cable companies as
Comcast
(CMCSA) - Get Comcast Corporation Class A Common Stock Report
,
Time Warner Cable
(TWC)
and
Cablevision
(CVC)
in the third quarter, pulling down subscriber numbers for all multichannel providers by 119,000. That's the biggest drop in viewership since SNL Kagan began analyzing cable numbers three decades ago. It also reduced cable's share of the multichannel subscriber market to about 60% from roughly 63% a year ago.
Comcast blamed the economy for the loss of 275,000 subscribers last quarter. Time Warner Cable, ever the follower, used the same excuse to explain its exodus of 155,000 paying customers -- saying it can't "identify any increase in cord cutting." SNL Kagan admits the economy is a factor, but says last quarter's losses, combined with the 216,000 multichannel customers lost in the second quarter, aren't just a function of subscribers suddenly crying poverty.
"Operators are pointing to a continuation of the forces that pushed subscriber gains into negative territory in the second quarter, including the weak economy, high unemployment and elevated churn of former over-the-air households," said Ian Olgeirson, senior analyst at SNL Kagan, in a statement. "However, it is becoming increasingly difficult to dismiss the impact of over-the-top substitution on video subscriber performance."
After all, direct-broadcast satellite services such as
DirecTV
(DTV)
and the
Dish Network
(DISH) - Get DISH Network Corporation Report
added 145,000 subscribers in the same quarter, increasing market share by nearly 1%, to 33.2%. Telecom-based multichannel services such as
Verizon's
(VZ) - Get Verizon Communications Inc. Report
FIOS and
AT&T
U-verse, meanwhile, grew by 476,000 and represent 6.4% of the market after making up less than 5% of it in third-quarter 2009. Part of these services' growth comes from their readiness to adapt to viewers tastes, with DirecTV drawing more than 2 million subscribers to its NFL Sunday Ticket service alone and Verizon FIOS tweaking its bundles to offer consumers more choice and eliminate such unwanted features as landline service.
The other half of their success comes from the realization that pressure from Web-based content isn't going away anytime soon. Verizon Chief Executive Ivan Seidenberg told The Associated Press last month that consumers' frustration with and retreat from cable -- and cable companies' reaction to it -- reminds him of the flight from landline telephones: "The first thing that happens is you deny it ... I know the drill, I have been there."
The simple truth is that cheap Web content services including
Netflix's
(NFLX) - Get Netflix Inc. Report
base $8.99 instant streaming package and Hulu's HuluPlus, which just
, to $7.99, are becoming more widely available and as easy to access as cable. Where once streaming to television involved attaching a cable or two to your laptop, services such as Netflix, Hulu, Blockbuster's On Demand,
Apple's
(AAPL) - Get Apple Inc. Report
iTunes and
Amazon
(AMZN) - Get Amazon.com Inc. Report
on Demand are becoming accessible to anyone with a
Microsoft
(MSFT) - Get Microsoft Corporation Report
Xbox 360, Nintendo Wii,
Sony
undefined
PlayStation 3, Roku box, Apple TV box,
TiVo
(TIVO) - Get TiVo Corp. Report
recorder, Blu-ray player, mobile device or Internet and
Google
(GOOG) - Get Alphabet Inc. Report
TV-enabled televisions. Netflix's subscriber base alone grew by more than 1.9 million customers last quarter, thanks largely to the platforms enabling it.
The Web services also, thus far, have avoided spats with content providers that led to Cablevision customers missing a portion of the World Series; Dish Network subscribers losing several channels during disputes with
News Corp.'s
(NWS) - Get News Corporation Report
Fox last month; and Cablevision's foodies being starved of Scripps Networks Interactive's Food Network and HGTV earlier this year. While the economy is the scapegoat, however, cable companies have little motivation to change beyond token on-demand and Web offerings or rock the boat by proposing something akin to a la carte channel service.
"There will definitely be more emphasis on designing cheaper programming tiers with fewer channels that target 'lower-end' customers. It remains to be seen what will be included in those packages," SNL Kagan analyst Mariam Rondeli says. "I don't think that will include 'a la carte' option. The economics of 'a la carte' are not favorable for either customers or operators."
But customers are already drifting to a medium where programs, never mind channels, are offered a la carte. If cable companies continue to let that happen, expect to see more six-figure subscription slides on the cable schedule.
-- Written by Jason Notte in Boston.
>To contact the writer of this article, click here:
Jason Notte
.
>To follow the writer on Twitter, go to
.
>To submit a news tip, send an email to:
.
RELATED STORIES:
>>Four Ways To Beat A TV Blackout
>>5 Bad Deals For Consumers To Avoid
>>Credit Cards That Pay For Holiday Shopping
Jason Notte is a reporter for TheStreet.com. His writing has appeared in The New York Times, The Huffington Post, Esquire.com, Time Out New York, the Boston Herald, The Boston Phoenix, Metro newspaper and the Colorado Springs Independent.