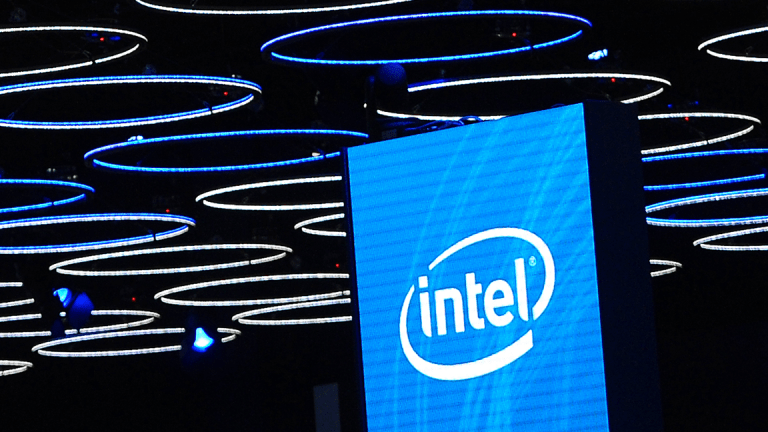 Publish date:
Computer Chip Stocks Tumble on China Trade War Fears
Computer chip stocks may be the first causality of an impending trade war with China.
Computer chip stocks may be the first causality of an impending trade war with China.
Chip stocks are being dumped.
Intel (INTC) - Get Report  , Qualcomm (QCOM) - Get Report  , Advanced Micro Devices   (AMD) - Get Report  and Nvidia  (NVDA) - Get Report  fell 1.70%, 1.60%, 3.20% and 2.60% respectively in morning trading Tuesday as broader markets tumbled on concern about the United States' deteriorating trade relationship with China.
The Dow Jones Industrial Average I:DJI plunged about 375 points, or about 1.5%, as of 10 a.m. New York time. Computer chip makers were among the most affected by the rout, as they are highly vulnerable to increased tariffs from China. Many computer chips are designed and partially manufactured in the U.S., before being shipped to China to for assembly and packaging. Chip makers will be required to pay tariffs in order to return their own products to the U.S.
The Semiconductor Industry Association told the Wall Street Journal that it has yet to determine the tariff's financial effect on the industry.
"While the U.S. semiconductor industry shares the Trump Administration's concerns about China's forced technology transfer and intellectual property practices, the proposed imposition of tariffs on semiconductors from China, most of which are actually researched, designed, and manufactured in the U.S., is counterproductive and fails to address the serious IP and industrial policy issues in China," the SIA said in a statement Monday, following President Trump's announcement that he is considering imposing tariffs on an additional $200 billion of Chinese goods. "We look forward to working with the Administration to explain why imposing tariffs on our products would be harmful to our competitiveness and does not address our challenges with China."