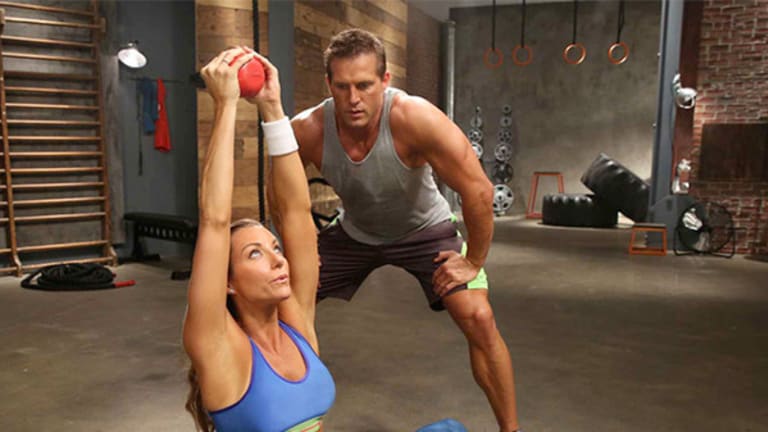 Comcast's Radius Fitness Closes, Proof Subscription Isn't as Easy as it Looks
The failure of Radius Fitness, NBCUniversal's attempt at a Netflix-style stream of workout videos, reveals the difficulties of monetizing subscription-streaming services.
NEW YORK (TheStreet) -- Comcast's (CMCSA) - Get Free Report NBCUniversal abruptly - and quietly - shut down Radius Fitness, a subscription based video-on-demand service for exercise programs that had been highly touted when it launched a mere seven months ago.
Billed as an unlimited stream of workout videos and accessible across a number of platforms for only $10 per month, Radius Fitness failed to catch fire. NBCUniversal declined to explain why the service was shuttered, other than noting through a spokesperson that "it was a difficult business decision made by the company based on a number of different factors." 
But Radius's cancellation likely had to do with its inability to attract enough subscribers to make the subscription model profitable. Although no exact data is available for the number of Radius users, the service had over 56,000 Facebook likes and nearly 7,000 Twitter followers - roughly a third of those of online fitness competitor Daily Burn, a similar subscription service offered by media company InterActiveCorp (IACI) .
"It's a really competitive game," said Seth Shapiro, an interactive media governor for the Television Academy and adjunct professor at the University of Southern California. "There's already so much content in those areas online for free. If they feel like they can get the good value from the same kind of content on YouTube or another destination site then they're not going to show up in droves, no matter how the price is."
With streaming giant Netflix (NFLX) - Get Free Report consistently beating earnings forecasts, the subscription streaming model is looking increasingly appealing - and a number of companies are looking to get a piece of the action.
Time Warner's (TWX) HBO was the first to launch a standalone streaming service, followed by CBS's (CBS) - Get Free Report Showtime. TV streaming provider Hulu, meanwhile, is stepping up its original programming. Google's (GOOG) - Get Free Report YouTube is rumored to be preparing a paid subscription version of its enormously popular video service.
This increasing list of entrants into the subscription streaming market isn't just limited to TV and movies. Apple (AAPL) - Get Free Report last month delivered Apple Music, its answer to streaming music provider Spotify. Sonyundefined has begun offering PlayStation Now, a cloud-based subscription video game service.
"The tools for creating these services are getting less and less expensive, so there are more and more people trying to do it," said USC's Shapiro. "More and more companies will be looking to carve out modest subscription price point services in really targeted niches."
But with a growing number of streaming providers clamoring for the attention of consumers, making a subscription service profitable isn't quite as easy as Netflix makes it look.
Radius, which was available for streaming online and as an app on Apple products, also offered a three-hour weekday block of TV programming on NBCSN, a sports network. Besides NBCUniversal carrying the workout program, Comcast also allowed Xfinity On Demand and Xfinity TV Go apps to show the workout videos to its customers.
When the site launched, NBC appeared confident that it was tapping into a huge potential user base that would embrace the subscription model.
"Radius marks an exciting evolution in the industry as we make premium fitness accessible to anyone, anywhere, anytime by leveraging our media platforms, technology and partnerships," NBCU president of digital Nick Lehman said in a statement when the site launched. "With fitness at the epicenter of today's pop culture, now is the perfect time to introduce a new media brand that can capture and drive the explosion of innovation in the fitness space."
But despite Lehman's optimism, Radius was short-lived. On July 21, seven months after launch, users attempting to log into the website were met with a message announcing that the service had ceased operations.
But despite the failure of Radius, Comcast is hardly giving up on the subscription model. On July 12, the company announced Stream, a subscription cable service for Xfinity Internet customers that it plans to begin rolling out at the end of the summer.