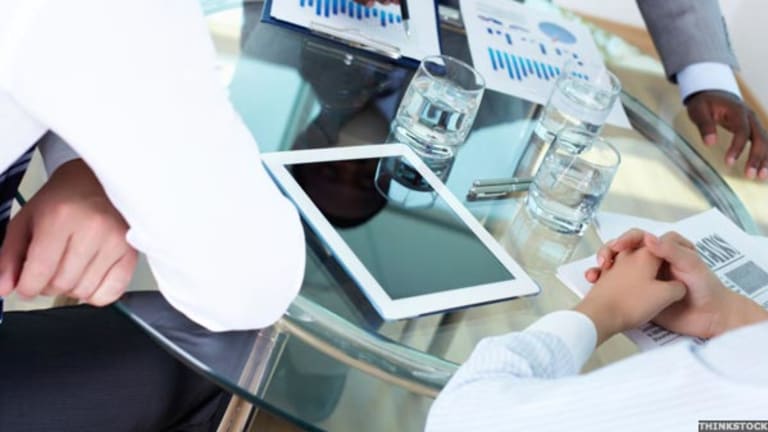 Comcast/GE Frosts Time Warner Cable
Time Warner Cable is further adrift in a harsh cable climate.
NEW YORK, (
) -- Shifting strategies in the cable sector have
Time Warner Cable
(TWC)
still heading in the wrong direction.
If a
with
GE's
(GE) - Get Report
TV programming unit
NBC Universal
makes No.1 cable shop
Comcast
(CMCSA) - Get Report
"strategically complete," you can guess where that leaves its closest rival Time Warner Cable.
Bloated with $22.6 billion in net debt and nursing a chronic decline in growth, Time Warner Cable's lack of media assets puts it at the mercy of TV content providers eager to fatten their programming fees.
In somewhat painful irony, observers will note that Time Warner Cable is a product of a media company divestiture. That move, the spinoff from
Time Warner
(TWX)
in March, is quite the reverse of Comcast's content gambit with NBC Universal.
For media giant Time Warner, the spinoff was a sweet deal, both as a vehicle to unload a pile of debt and as a massive payday for Time Warner shareholders who received the
special $10.9 billion dividend.
As the holder of 84% of the Time Warner Cable stock, Time Warner collected $9.2 billion of the dividend proceeds.
Some investors, noting the terms of the deal at the time, called the spinoff a slow burning wick on a big debt bomb.
The more hopeful take was that Time Warner Cable could thrive as an independent entity. The separation from its parent's vast news and entertainment properties created a standalone stock for the No.2 cable operator.
For investors with an appetite for such things, Time Warner Cable was a pure-play in TV and Internet distribution.
But the distribution model is suffering.
Satellite TV players
Dish Networks
(DISH) - Get Report
and
DirecTV
(DTV)
have chipped away at cable's customer base by offering low prices, high definition broadcasts and popular sports packages. And phone companies
AT&T
(T) - Get Report
and
Verizon
(VZ) - Get Report
have pushed TV as part of their intensely competitive, triple play-bundled services product.
The competition and the economy have created a year-long slowdown in sales at Time Warner Cable. This trend is most pronounced in the company's declining growth of its revenue generating units, or the number of separate TV, phone and Internet services it sells each customer.
In its third quarter financial filing, Time Warner Cable alerted investors to the ramification of this potentially damaging cycle.
"The more competitive environment may negatively affect the growth of revenue generating units and average monthly subscription revenues per revenue generating unit and, additionally, may increase TWC's cost to obtain certain video programming," Time Warner Cable wrote in the report.
Under the same pressure, Comcast grabbed a big chunk of the programming prize. Time Warner Cable, awash in debt, probably doesn't have that option.
--
Reported by Scott Moritz in New York.