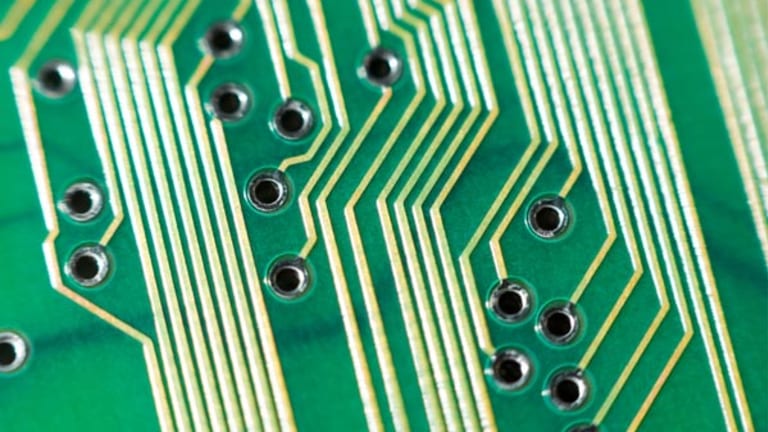 Comcast Vows to Go Boldly Into Web TV
Comcast says it is pushing forward with its TV Everywhere plan.
NEW YORK, (
) -- Internet video won't kill cable giant
Comcast
(CMCSA) - Get Comcast Corporation Class A Report
-- it will make it stronger, according chief Brian Roberts.
Comcast says it is pushing forward with its TV Everywhere plan in response to
Google's
(GOOG) - Get Alphabet Inc. Class C Report
YouTube,
News Corp.
(NWS) - Get News Corporation Class B Report
and
GE's
(GE) - Get General Electric Company Report
Hulu,
Netflix
(NFLX) - Get Netflix, Inc. Report
, and a potential $30-a-month video plan from
Apple
(AAPL) - Get Apple Inc. Report
.
The move by Comcast would allow its cable customers to view pay-TV programs and video on the Internet via PCs and other broadband-connected devices. It would also put a heavy load on Comcast's network, requiring even more investment for a questionable return.
"Video over the Internet is more friend than foe," Roberts told analysts on an earnings call Wednesday. Roberts explained that Comcast has been boosting network speeds and capacity "to allow people to do more on the Internet."
He said it is always difficult to predict how people use the Internet, but that it was Comcast's job to "give the customer the best experience."
Comcast's strong talk of being nothing more than delivery service would seem troubling if the company wasn't exploring a separation and combination of its media holdings with GE's NBC Universal video properties.
Addressing media reports about a potential blockbuster content deal with NBC U, Roberts told analysts on the call that any deal would have to "accelerate growth" and "differentiate" products. Roberts added that the company was taking a "disciplined approach" with the goal of creating "value" for shareholders.
Comcast is under pressure as it continues to lose video customers to phone companies like
Verizon
(VZ) - Get Verizon Communications Inc. Report
and
AT&T
, which are pedaling their own TV services. Added to that mix are the competitive offerings from satellite TV shops
EchoStar
(DISH) - Get DISH Network Corporation Class A Report
and
DirecTV
(DTV)
.
To further intensify the competition, networks like NBC and ABC along with video distributors have been offering consumers free and low-cost programming over the Internet. Among the advantages of Internet offerings is the fact that they approximate an a la cart or on-demand opportunity for viewers to pick the time and program they want to see.
The flexibility and price advantages are a major threat to the $116.91 monthly average cable payment from Comcast's video subscribers. A likely defensive strategy would be for Comcast to try and control more content and the price it could charge for the programming.
Meanwhile, the Comcast
beat third-quarter profit targets
on lighter sales thanks to cost cuts. It also boosted service bundle promotions to increase subscriber gains in the quarter.
The No. 1 cable shop posted earnings of 33 cents a share, up from the 25 cents in the year-ago period and well above the 25 cents analysts were looking for, according to a Yahoo Finance tally.
Sales for the third quarter were $8.8 billion, up 3% over last year's level, but slightly below the $8.85 mark analysts were looking for. Helping to conserve some of that revenue, Comcast cut its network spending 6% from the year-ago outlay.
On the service sales front, while Comcast recorded a net loss of 132,000 video customers, the decline was offset by a strong performance from Internet and phone service sales. Overall, Comcast boosted its revenue generating units by 1.07 million in the quarter. RGUs are a measure of the number of services sold to customers.
Cablevision
(CVC)
reported Tuesday that had a
similar slip in its core video customers
that was partially offset by new subscribers to its phone and Internet services. And last month, Verizon posted weak TV service gains as competition between cable companies like
Time Warner Cable
(TWC)
and
Cox
, along with AT&T and the satellite TV duo EchoStar and DirecTV intensifies amid a weak economy.
Without a big content deal, the delivery-only approach could be a major vulnerability if users opt for Comcast's Internet service and bypass the company's cable TV packages.
Comcast shares were down 1% to $14.39 in mid-morning trading Wednesday.