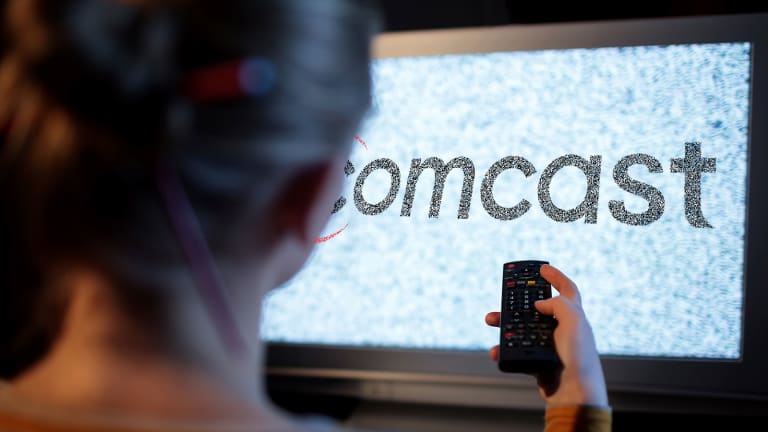 NEW YORK (The Street) -- Comcast (CMCSA) - Get Comcast Corporation Class A Report is taking to Twitterin its latest bid to give its sometimes dubious reputation for customer service a much needed makeover.
But for a big brand with a history of high-profile gaffes, using social media to counter customer complaints will require the right mix of speed and action.
"Don't just put out pithy comments all the time," said Ronn Torossian, president and CEO of New York-based 5WPR, a public relations firm. "Use it the right way. Respond and engage your customers."
Everyday customer-service horror stories are nothing new: account names changed to obscene middle-school insults by Comcast employees, hours-long waits for a technician who never arrives, paid bills that were re-billed months later. Most infamously, in 2014 a recording of a customer service representative screaming at a customer went viral.
A recent Internet outage that affected much of the West Coast was the latest example of Comcast's operating woes. The June 1 outage struck an unknown number of customers in California, Washington and Tucson, Arizona who lost their Internet service for several hours. Comcast, fresh off its vow to focus on service following a failed attempt to close a $45 billion acquisition of Time Warner Cable (TWC) , was quick to respond.
"Our goal is to be transparent with our customers, share information with them quickly and make things right," Jennifer Khoury, a Comcast spokeswoman, said in a June 4 phone interview.
For two years running, Comcast has earned the lowest score in the Temkin Customer Service Ratings, an annual report released by a Massachusetts-based research and consulting group. The June 1 incident seemed to fit into a long running narrative. 
A month before the service breakdown, Comcast announced plans to hire 5,500 new customer service workers over the next few years and to triple its "social care" team on Twitter. The idea is to use social media to improve its reputation and lower customer attrition. The Philadelphia-based pay-TV provider said it is also hiring hundreds of new field technicians while testing a smartphone app that lets customers track the techs' location and expected arrival time.
"We know that having a fast, reliable connection to the Internet is vital and that interruptions of this sort are unacceptable," Mark Muehl, a Comcast services executive, wrote in an over 300-word apology following the June 1 outages. The cable-TV and broadband provider later promised to refund affected users $5 each.
But large and well-known companies often could do more to publicize their investments in improving customer experiences, said Michael Fertik, founder and CEO of Reputation.com, a Redwood City, Calif., company specializing in improving the online reputations of corporations and individuals.
"The most tragic is doing a lot to fix it and not communicating it well," said Fertik. 
As complaints about downed service flooded Twitter on Monday, the largest cable television service in the country took to the social media platform and its blog to tell people what had gone wrong and what they were doing to fix it.
— Yahaira (@YahairaVictorin) June 2, 2015
Indeed, customer service representatives at Comcast are currently trawling Twitter for complaints. A tweet about poor service one day could get an unexpected follow-up days later.
But by then, it might be too late to help.