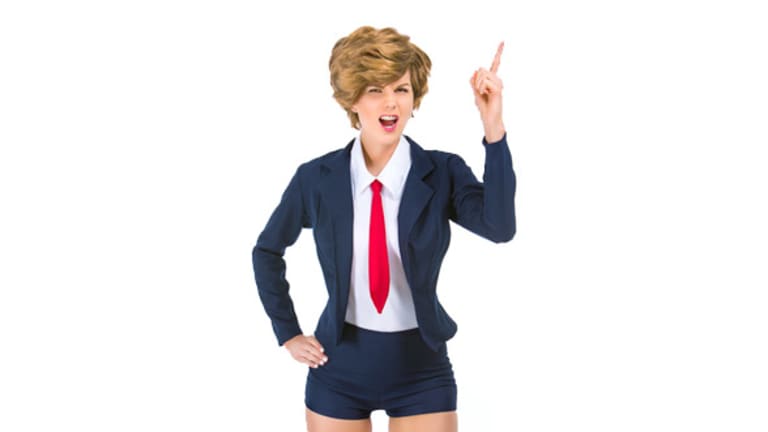 Publish date:
Comcast Loses Univision as Partner for Donald Trump's Miss Universe
An agreement between the companies was called off by Univision following 'insulting' comments by Donald Trump
An agreement between the companies was called off by Univision following 'insulting' comments by Donald Trump
NEW YORK (TheStreet) -- Comcast (CMCSA) - Get Report has a Trump problem.
Miss USA, the beauty pageant owned in part by Donald J. Trump, will not be broadcast on Univision, the privately-held Spanish-language network, the company said Thursday in a statement.
The pageant was scheduled to air on July 12 on NBC, a unit of Comcast, the country's largest cable-TV operator, and simulcast on Univision for the first time. Trump is a part owner of the Miss Universe Organization, which owns the pageant.
Univision said it was exiting the partnership following Trump's "insulting remarks about Mexican immigrants" made when the real estate developer announced his campaign for the Republican presidential nomination on June 16. The company said it will no longer work on any project with the Trump Organization.
"At Univision, we see first-hand the work ethic, love for family, strong religious values and the important role Mexican immigrants and Mexican-Americans have had and will continue to have in building the future of our country," Univision said in its statement. 
Trump said he stood by his earlier comments.

As for Trump's presidential ambitions, Univision said it will continue to cover Trump's campaign, as the company wants to ensure its audience "continues to have access to all points of view."
NBC has had other Trump related problems since his announcement. After declaring his candidacy, NBC put his reality show, Celebrity Apprentice, on hiatus.
"We will re-evaluate Trump's role as host of 'Celebrity Apprentice' should it become necessary, as we are committed to this franchise," NBC said in a release.
Now that Trump is running for the presidency, the broadcast network has to be aware of how much time it devotes to airing Trump. The Fairness Doctrine, a policy of the FCC, states that all candidates must be given equal time on the broadcast networks.
Aside from the inflammatory nature of Trump's announcement, allowing Trump to utter his favorite "you're fired" line too often might lead to problems for the network and its parent company.