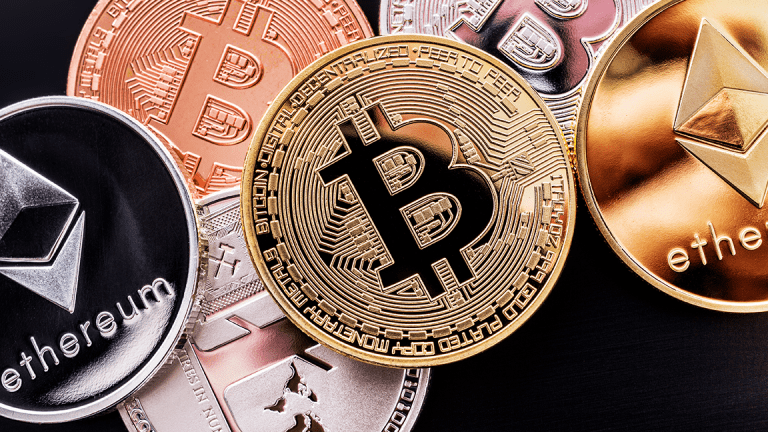 Treat Cryptocurrencies and Blockchain With Healthy Skepticism: Citi
Investors should treat cryptocurrency and blockchain predictions with "healthy skepticism."
Crypto isn't all it's cracked up to be.
Citi analyst Josh Levin says to treat the many cryptocurrency and blockchain predictions with "healthy skepticism" and to remain "open minded". 
"Our broad conclusion based on the empirical evidence to date is that investors should keep an open mind but treat more heated near-term crypto / blockchain predictions with a healthy skepticism," Levin writes in a new note to clients. 
It seems confidence is flooding back into the crypto space as Bitcoin prices have recovered this week with prices inching closer to $7,000. But, staying skeptical on cryptos after their plunge from last year's all-time highs makes sense. Warren Buffett just on Thursday said in a Fox Business interview that it will "end bad" for crypto investors.
How can you argue with billionaire Buffett?  
The Crypto Scene
Interestingly, Citigroup has been reportedly showing huge interest to crypto despite its analysts voicing skepticism.
Reports have emerged that Citi has been seeking crypto talent with a background in bitcoin to assess the risks associated with money laundering in cryptocurrency.
Last year, I reported that the UK brokerage platform of Citibank, Citigroup's consumer division, is offering clients access to Ether exchange traded notes (ETNs), according to XBT Group, a Sweden-based company that is providing the cryptocurrency investing platform.
Nevertheless, Citi acknowledging Bitcoin is sitting well with the crypto and blockchain community. Conrad Lin, co-founder and CMO, FintruX Network says it is encouraging to see mainstream financial organizations such as Citi tipping a hat to the rising relevance and business model shifts that blockchain enables.
Lin says: "It is heartening to see such established institutions being open to evolving with the ever changing financial landscape."
Another blockchain fan, Yuriy Avdeev, CEO of CINDX says: "Citi acknowledging crypto means that the crypto market and blockchain technology really have a value. We agree with Citi that investors need to be cautious and show "healthy skepticism" when working with such a young market as crypto, which has become a haven of a large number of scammers."
Altif Brown, CCO of Constellation explains that legacy financial institutions would do well to keep an open mind when it comes to cryptocurrencies, as blockchain's potential for massive returns -- and to even reinvent what a transaction is -- cannot be understated.
Brown says, "The assessment from Citi is correct in that investors must look past the hype behind some of the more flashy projects towards the projects building the tech that is, quite literally, reinventing the wheel. Investors who are swept up by unrealistic near-term crypto predictions, or those too skeptical to get off the sidelines at all, will surely be met with regret."
Check out more on cryptos from TheStreet here.