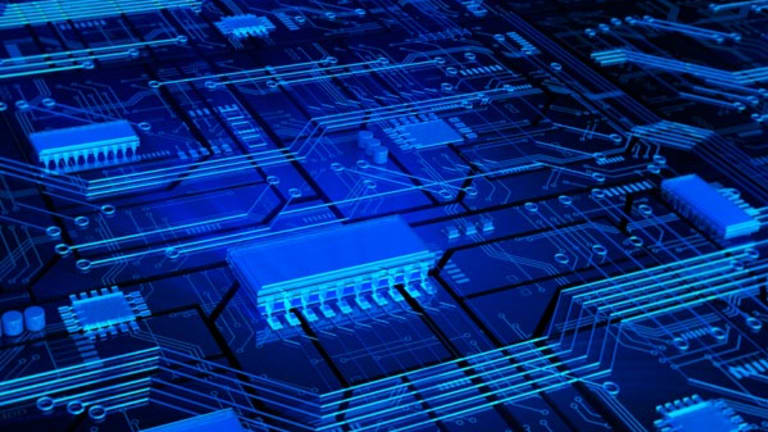 Cisco's Home Push: Lucrative or Wayward?
Cisco's recent results have raised big questions about its strategy. Can tablets and consumer video save the day?
SAN JOSE, Calif. (
) --
Cisco's
(CSCO)
, which disappointed investors, have
raised big questions
about the company's long-term strategy.
With the market already saturated with Cisco's networking gear, the tech giant has been branching out into new areas such as servers, consumer video and
.
Analysts, however, have warned that this effort poses significant risks to Cisco.
"A key element of Cisco's growth strategy is expanding into markets adjacent to its core business of selling networking infrastructure," explained Jayson Noland, an analyst at Robert W.Baird, in a recent note. "This strategy could meaningfully expand Cisco's total addressable market, but also presents risks associated with deviating from the company's core competencies and creating tension with partners."
Cisco's UCS server technology, for example, has already caused a bounds-stepping schism with longstanding partner
HP
(HPQ)
, which was
with Cisco's entry into the blade server market, an arena that HP has traditionally dominated.
Cisco CEO John Chambers says there is a method to Cisco's madness. In addition to opening up new revenue streams, video traffic will also boost demand for the company's core networking gear, Chambers said. Cisco estimates that every dollar spent on its video technology drives
.
Can sales of these three products lift Cisco out of its funk? Investors, no doubt, eagerly await the day when this extra revenue will materialize. Read on for more about Cisco's recent consumer/home initiatives.
Umi Telepresence
Cisco moved its telepresence technology into the home in October, with the launch of
(pronounced you-me....geddit?). Telepresence, a form of high-end video conferencing, had previously been the preserve of corporate America.
Umi, which includes an HD camera, console and remote, connects to an HD TV and a broadband Internet connection. According to Chambers, Umi could also play a key role in the delivery of new services, ranging from education to healthcare and financial services.
Sold via Cisco and
Best Buy's
(BBY)
Magnolia Home Theater stores, the system is priced at $599 with a monthly fee of $25 for unlimited Umi calls, video messaging and video storage. Cisco has also confirmed that it is working with
Verizon
(VZ)
and will extend umi to the telco's FiOS customers early next year.
The networking behemoth, however, faces stiff competition in the home video market from
Skype
and
Logitech
(LOGI)
, which recently announced the Revue, a set-top box to be used with
Google's
(GOOG)
new Google TV platform.
Flip Camera
There were some raised eyebrows when Cisco spent
$590 million to acquire Flip camera maker Pure Digital
in 2009, taking the company into a whole new market.
The camera has nonetheless proved popular. Cisco announced in September that it has sold around 3 million Flip cameras since the acquisition, and the networking giant also
revamped the device
with new features such as image stabilization.
Cisco has shrugged off the market challenge posed by Apple's
, a smartphone bristling with HD video features. In a recent interview with
TheStreet
, Cisco CFO Frank Calderoni explained that the iPhone 4 could actually boost Cisco's business by driving additional traffic over service provider networks.
The Flip video camera, he added, is also part of
to sell new services and networking gear.
Cius Tablet
Cisco's tablet offering, the Cius, is set to debut in March. Unlike Apple's iPad, the Cius is powered by Google's Android operating system and is aimed at business users.
Chambers
in June, explaining that the tablet will combine high-definition voice and video with telepresence. "Video is the new voice," he said. "If a picture is worth a thousand words, a multimedia video is worth a million words."
The Cius comes with both front-facing and rear-facing cameras and offers customers the ability to produce, edit and share cloud-based content. The tablet also supports Cisco's various communications products such as WebEx and Quad, a form of business collaboration technology. Security is provided by Cisco's AnyConnect vpn.
Earlier this month, Cisco announced that the Cius will
support virtualization technology from VMware (VMW) and Citrix (CTXS)
, as part of a broader push into desktop virtualization.
--Written by James Rogers in New York.
>To follow the writer on Twitter, go to
http://twitter.com/jamesjrogers
.
>To submit a news tip, send an email to: