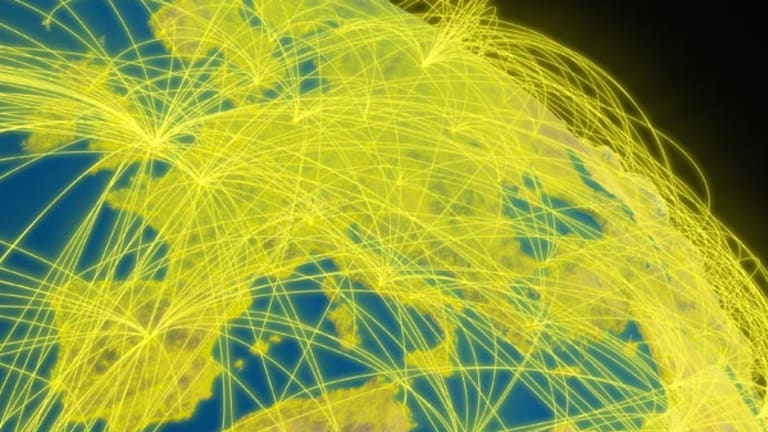 Cisco Slammed By Ralph Nader
Consumer advocate Ralph Nader has launched an attack on Cisco and its CEO John Chambers.
Consumer advocate Ralph Nader has launched an attack on Cisco and its CEO John Chambers.
Google's response has been added to this story.
SAN JOSE, Calif. (
) - Consumer advocate Ralph Nader has launched an attack on
Cisco
(CSCO) - Get Report
and its CEO John Chambers, calling on the
networking giant to beef up its dividend.
Appearing on
CNBC
on Monday, Nader explained that he wants to see Cisco pay a one-time dividend of $1 a share, as well as increase its annual dividend from 24 cents to as much as 50 cents a share.
Cisco and its CEO John Chambers have been slammed by Ralph Nader.
"Cisco is sitting on $43.5 billion in cash, they are not about to make more acquisitions -- they have said that they are going to go back to their core business," he explained.
Nader, who is himself a Cisco shareholder, even drew an analogy with conservative attitudes towards government tax dollars. "Shareholders who often call themselves conservatives say to government 'it's not government's money, it's our money'," he said. "It's time for those shareholders to say to corporate bosses 'it's not your money, it's our money as owner/shareholders'."
Cisco recently reported underwhelming
, delivering a weak outlook for the third consecutive quarter. Buffeted by weak public sector and consumer sales in recent quarters, Cisco's shares have plunged more than 25% this year, prompting Chambers to announce a major
.
In a letter to Chambers dated June 13, however, Nader said that Cisco's management is oblivious to building or maintaining shareholder value. "Virtually 99% of Cisco's life there hasn't been a dividend," Nader told
CNBC
. "It's long overdue."
Cisco paid its first-ever dividend, a quarterly payment of 6 cents a share, earlier this year, although Nader is also keen to see a one-time $1 payment. "They have 5.5 billion shares, so if they give a dollar dividend back for these long-patient shareholders - that would leave them with $38 billion that they are sitting on," he added. "This will also produce more consumer demand."
The switchmaker sought to reassure shareholders following Nader's comments, explaining that the company is "moving aggressively" with its plan to deliver profitable growth. "We just instituted our first ever dividend and our continued focus on increasing value for our shareholders certainly includes consideration of capital allocation and returns to our shareholders," added a spokeswoman in an email to
TheStreet
.
Nader also took a swipe at
Google
(GOOG) - Get Report
and
Apple
(AAPL) - Get Report
, which are famous dividend non-payers, during his
CNBC
appearance. "Who do they think they are working for?" said the Center for Study of Responsive Law founder. "Especially in a recession, where consumer demand is low."
Apple investors interviewed by
TheStreet
last year, however, were
of whether the consumer tech giant should start paying a dividend, with opponents citing the company's need for flexibility and substantial product development funds.
Apple has not yet responded to
TheStreet's
request for comment on this story. Google declined to comment.
--
Written by James Rogers in New York
.
>To follow the writer on Twitter, go to
http://twitter.com/jamesjrogers
.
>To submit a news tip, send an email to:
.