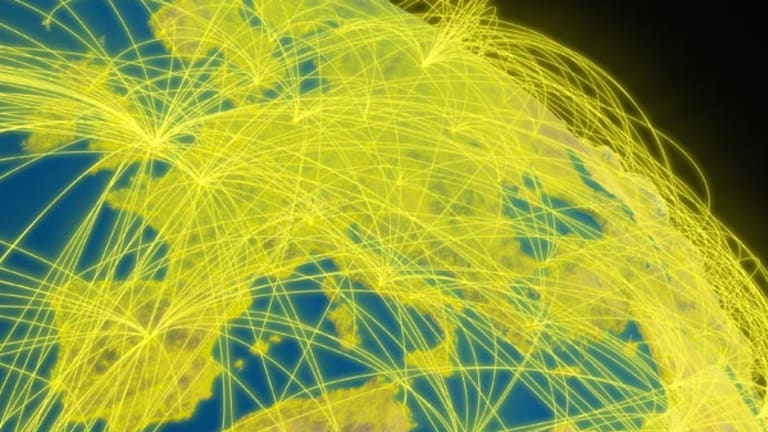 Cisco Rings Management Changes
Cisco's Chief Strategy Officer Ned Hooper is leaving the company to form an investment partnership firm, the networking giant announced on Tuesday.
SAN JOSE, Calif. (
) --
Cisco's
(CSCO) - Get Cisco Systems, Inc. Report
Chief Strategy Officer Ned Hooper is leaving the company to form an investment partnership firm, the networking giant announced on Tuesday.
One of Cisco's
, Hooper was seen as a potential successor to CEO John Chambers. The mastermind of Cisco's M&A strategy, Hooper was also touted as a
HP
CEO after the ouster of Mark Hurd in 2010.
Cisco announced executive management changes on Tuesday.
Precise details on Hooper's new endeavor have yet to be revealed, although it seems that he will maintain a link with Cisco in his new role.
"After 13 years of exceptional service to Cisco, Ned Hooper will be leaving the immediate Cisco family to form an independent investment partnership company and to pursue his goal to be a principal investor," explained Chambers, in a
blog post
on Tuesday. "Ned has been working on his plan with us over a number of months, and we look forward to partnering with him in his new endeavor."
Chambers also explained that Cisco CTO
is expanding her role to become the company's chief technology and strategy officer. "She will be responsible for identifying customer and industry transitions and determining Cisco's strategy to address them," explained Chambers. "Additionally, Padma will be responsible for thought leadership around Cisco's products and architectures, technical talent development and recruiting, and she will increase her time with external stakeholders."
The CEO also explained that Pankaj Patel, senior vice president for engineering and general manager of the company's service provider business, will assume leadership of Cisco's engineering organization.
Cisco shares closed down 0.71% at $16.82 in Tuesday's regular session trading.
At least one analyst, though, thinks that investors should not read too much into Cisco's management changes.
"While we favor stability in the leadership ranks, we do not believe these changes were motivated by new execution/competitive challenges or strategic shifts," explained ISI Group analyst Brian Marshall, in a note. "In our view, Cisco is continuing to streamline the organization and consolidating responsibility for engineering, technology vision and strategy with two executives rather than three previously."
Marshall has a 'neutral' rating on the San Jose, Calif.-based firm.
Cisco, which is
from a from a turbulent period
by poor execution and consumer spending pressure, recently
past Wall Street's third-quarter estimates. Investors, however, balked at the company's weaker-than-expected guidance.
--
Written by James Rogers in New York.
>To submit a news tip, send an email to:
.
Check out our new tech blog,
Tech Trends
. Follow TheStreet Tech
.