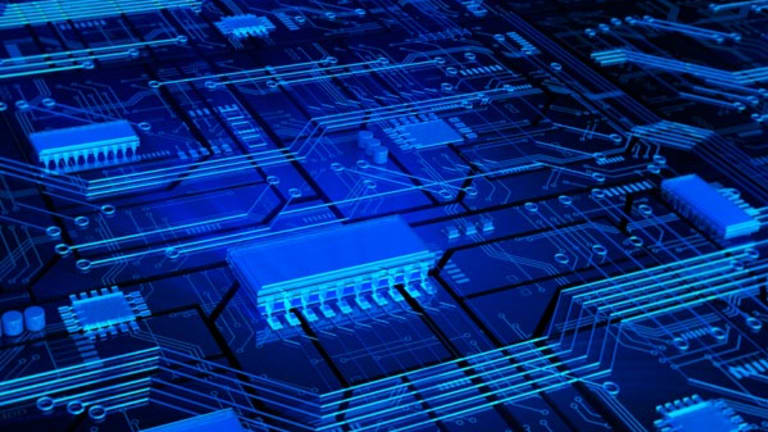 Cisco Nails It, Sees Healing Economy
Cisco delivers a strong target-beating report that could help boost the tech sector.
(Updated with remarks from Cisco's post-earnings conference call)
NEW YORK (
) --
Cisco
(CSCO) - Get Free Report
delivered a strong, target-beating report Wednesday and sees the beginning of an upswing that could help boost the tech sector.
The networking gearmaker posted adjusted earnings of 36 cents a share, down from 42 cents in the year-ago period but better than analysts' earnings target of 31 cents, according to Yahoo Finance.
Sales for the fiscal first quarter ended last month were $9 billion, down 13% from the $10.33 billion level last year. Analysts were looking for sales of $8.74 billion.
"Building off what we saw as a clear tipping point in the fiscal fourth quarter, our first quarter results continued to reflect strong sequential growth trends that meet or exceed expectations during normal economic times," CEO John Chamber said in a press release Wednesday.
Hinting at a sunnier forecast, Chambers added: "We view the improving economic outlook, combined with solid execution on our growth strategy, as creating unparalleled opportunity to drive more value into the core of the network."
Cisco shares were up 4% to $24.09 in afterhours trading Wednesday.
Looking ahead, analysts expect Cisco to post 3% sequential sales growth in the fiscal second quarter. Chambers is expected to offer earnings and sales targets during a conference call later.
Some highlights from the fiscal first quarter include a widening of gross margins to 65.3% from 64.6% a year ago. Cisco's book-to-bill ratio, a measure of orders coming in to shipments going out, was greater than one, a bullish indicator.
At the opening of the earnings conference call, Chambers said the August quarter "felt like the bottom and looking back was probably the beginning of the upturn.
"This should be the next phase of economic recovery," Chambers said.
Cisco's guidance for the current fiscal second quarter is for revenue growth between 1% to 4% over year-ago levels. Analysts had expected a 1% decline. On a sequential basis, Chambers said sales will grow between 2% to 5% over the $9 billion first-quarter mark, putting the midrange for second-quarter sales at $9.3 billion. Analysts were looking for sales of $9.1 billion.
Chambers urged analysts and investors to remain cautious, saying it would be prudent to wait until the conclusion of the fiscal second quarter to see "additional quarterly data before becoming overly optimistic."
Proceeding cautiously, Cisco says it is planning for expansion and expects to start hiring selectively in growth areas of its business.
Cisco is also expected to explain more of
strategy behind its partnership
with
EMC
(EMC)
and
VMware
(VMW) - Get Free Report
on data center and network storage products.