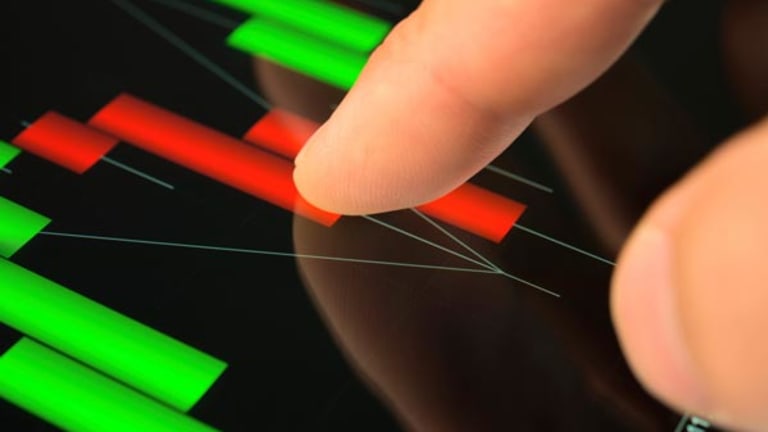 Cisco Looks Beyond Video With Tandberg Buy
Cisco's ambitious video plans could eventually feed its networking business.
(Updates share price)
SAN JOSE, Calif. (
) --
Cisco's
(CSCO) - Get Cisco Systems, Inc. Report
surprise
of
Tandberg
has cast a spotlight on the firm's video-conferencing strategy, although the $3 billion deal could be a shrewd move that
boosts
sales of the company's core networking products.
The networking giant, which is trading around $23, is seen as an
attractive stock
with upside potential. The Tandberg deal barely made a dent in Cisco's $29 billion
, and the company is well-positioned for the anticipated
in tech spending.
Because the networking space already is saturated with its switches and routers, however, it makes sense for Cisco to carve out new revenue streams. The company recently bought
, maker of the Flip video camera. By buying Tandberg, Cisco CEO John Chambers has taken the firm's video strategy to a new level.
Chambers has been making a song and dance about video for years, although Cisco's efforts have largely centered on the high end of the market. Tandberg extends this reach downstream. The Norwegian firm raked in sales of $808 million last year, and is the 800-pound gorilla in video conferencing.
"Video is the next big thing," wrote William Choi, an analyst at Jefferies & Company, in a note released Friday. "Customers are increasingly adopting video conferencing to save on travel costs and reduce their carbon footprint -- we expect Cisco to further drive adoption with the Tandberg acquisition."
Don't be fooled by all this brouhaha, though. Video may have seized the technology
zeitgeist
thanks to the phenomenal popularity of
YouTube
and other video sharing sites, but Cisco still has its eye on its core technologies.
"Video is a high-bandwidth application that could drive demand for network upgrades resulting in increased pull-through for demand for switches and routers," explained Choi, highlighting the importance of Cisco's core business.
The Tandberg deal will nonetheless increase the pressure on video rivals
Polycom
(PLCM)
and
Radivision
(RVSN)
, whose shares have both taken a hit in the aftermath of the Cisco acquisition.
"This deal suggests Cisco feels it can now attack the balance of the market from a sufficient position of strength," wrote Paul Mansky, an analyst at Canaccord Adams, in a note released Thursday, adding that Chambers is not the only CEO watching video. "The move will put Cisco in more direct competition with similar efforts from
Hewlett-Packard
,
Apple
(AAPL) - Get Apple Inc. Report
,
Microsoft
(MSFT) - Get Microsoft Corporation Report
and
Huawei
.
H-P is already daggers drawn with its one-time buddy Cisco after the networking firm's
into the server space, and also offers its own 'Halo'
telepresence
and video conferencing products.
As the tech sector slowly
from the recession, Cisco is even planning to
a YouTube-style service for enterprises later this year, in an attempt to tap into the social-networking revolution.
The tech bellwether took a profit hit in its recent
, but met analysts estimates. The company's first-quarter guidance, however, predicts sales down 15% to 17% on the same period last year, underlining Cisco's desire to breathe new life into its revenue.
Cisco shares dipped 39 cents, or 1.7%, to $22.70 Friday, while the Nasdaq fell 0.02%.
-- Reported by James Rogers in New York