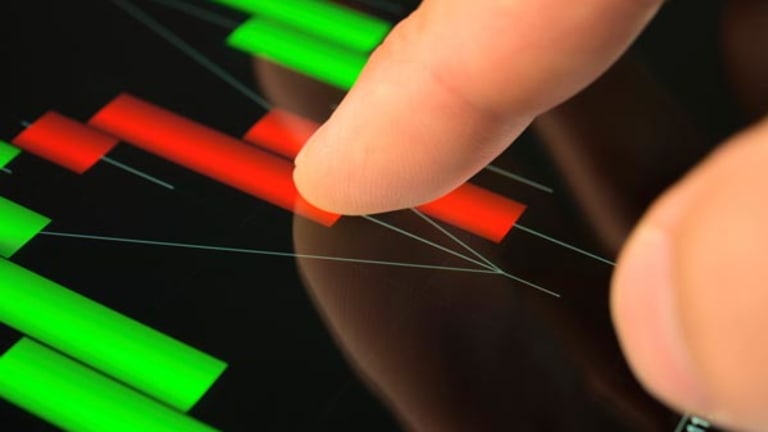 The following commentary comes from an independent investor or market observer as part of TheStreet's guest contributor program, which is separate from the company's news coverage.
NEW YORK (
) --
Cisco
(CSCO) - Get Cisco Systems, Inc. Report
is trading around levels not seen since the bear market bottom of 2009 or the early days of 2003. The networking giant might not be as dominant as it was in years past, but that doesn't necessarily mean Cisco stock is dead money. CSCO stock now pays a dividend, the company has announced a massive restructuring plan and -- in case you haven't noticed -- the 21st century economy is relying more and more on companies that provide server space and IT infrastructure: two things Cisco does well.
The growth in the tech sector and, specifically, the IT industry has been huge, so even a smaller slice of the pie will be a feast for Cisco shareholders. And some of Cisco's recent moves could mean the company is poised to not only defend its turf, but get aggressive.
To be clear, Cisco actually is growing right now. Revenue grew 11% from fiscal 2009 to fiscal 2010 and is set to grow another 8% this year. The company topped Wall Street earnings expectations in each of the past four quarters, with fiscal 2011 earnings set to come in at an 8% increase over the EPS from the previous year.
Related Article: Why You Need To Buy Apple Before Earnings
But Cisco needs to grow bigger and faster to catch investor attention -- and it can do exactly that in the coming months.
Cisco is firmly entrenched in the market with some $40 billion in cash, and gross profit margins north of 60%. To top it off, the past two years have illustrated to management the need to evolve or die. CEO John Chambers has shaken up the org chart, jettisoned consumer-focused offerings like TV boxes and the Flip video camera, and pushed strongly for a commitment to cloud computing.
Most recently, plans were leaked for significant layoffs that could affect as many as 10,000 workers as CSCO looks to streamline operations. In his cryptic email to staffers, Chambers hinted the company needs to acknowledge the changes of the computing revolution, and "Cisco needs more discipline."
Related Article: Can a GOP President Fix the Economy?
On top of these changes, the fundamentals of the company point to a decent value buy.
Cisco has a forward P/E a hair above 9.0 and a five-year price-to-earnings-to-growth ratio just under 1.0, according to
Reuters
data. Compare that with
Juniper Networks
(JNPR) - Get Juniper Networks, Inc. (JNPR) Report
, the tech stock commonly thought to be eating Cisco's lunch in the digital infrastructure business, which has a forward P/E of 16.8 and a PEG of over 1.1 as of this writing.
What's more, while CSCO stock gets a bad rap for its poor momentum during the past two years -- a 24% loss year to date, 32% in the past 12 months and 16% in the past 24 months -- numbers have been strong and even improving across that period.
Related Article: 5 Retail Stocks to Sell
Yes, Cisco took a beating in February because of disappointing guidance. But at the very least, that seems priced in with a 30% drop since the bad news broke.
The 2011 debut of a dividend also is a bonus, with a current yield of 1.5% for CSCO stock. That should help soften any continued troubles Cisco has this year.
Related Article: 6 Companies Increasing Dividends
There are no guarantees Cisco will find its way once again, or that the company will not continue to bleed out as it struggles to find its way in a changing tech market. But with $40 billion in annual revenue to provide stability and many clear signs that management is willing to think differently, now could be a good time to buy in as Cisco rebuilds.
Jeff Reeves is editor of InvestorPlace.com. As of this writing, he did not own a position in any of the stocks named here. Follow him on Twitter via @JeffReevesIP and become a fan of InvestorPlace on Facebook.
This commentary comes from an independent investor or market observer as part of TheStreet guest contributor program. The views expressed are those of the author and do not necessarily represent the views of TheStreet or its management.