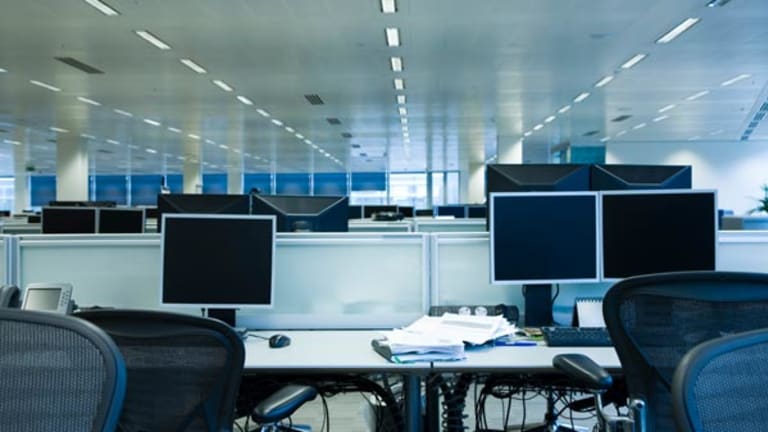 Cisco CEO Sees Salvation in Video
Cisco CEO John Chambers has vowed to throw resources at the company's video efforts.
Cisco CEO John Chambers' comments on Japan and U.S. tax policy have been added to this story, along with the stock's closing price.
SAN FRANCISCO (
) --
Cisco
(CSCO) - Get Cisco Systems, Inc. Report
CEO John Chambers vowed Thursday to throw resources at the company's video efforts, as he attempts to get the networking giant
.
"We're going to double-down in video," he said during a presentation at the Wells Fargo technology conference. "Video will probably grow, over the next four years, 40 times."
Cisco CEO John Chambers is planning to throw resources at video
Chambers said that video will account for 91% of the load on networks. "It isn't about dumb pipes there," he explained. "It's about how do you do this intelligently, how do you do this with the quality that you need."
Cisco sees video as a launchpad for networking gear such as switches and routers, but is also rolling out more specific video products, such as its Cius business tablet, which will debut this month. "There's tremendous interest in terms of the opportunity for
the tablet," said Chambers.
Earlier this week, in an memo to employees, the CEO
acknowledged the execution problems
that have weighed on the company's last two quarters. He vowed to improve performance.
"We did not execute on the level we needed," he said, during his presentation. "Our ability to crisply align resources to the top priorities is an area that we're going to change."
The company's key priorities include better alignment of resources, a more efficient supply chain, closer ties between engineering and customer needs and improving Cisco's business model. "As we go through these transitions, we're going to make major changes," he said. "That was clearly what I was signaling to our employee base this week."
Chambers did not specify the changes he has planned for Cisco, but explained that the firm has appointed a COO, Gary Moore, to help with its transition.
One of the key areas of weakness for Cisco is its switching business, which Chambers discussed Thursday. "Switching is our challenge, it's going to be a tough market for us," he said, adding that some competitors are attacking Cisco on price while others are taking a leaf from Cisco's book and using their own silicon to build switches.
The company has already started to overhaul its data center offerings, recently unveiling new switching products and a refresh of its UCS server technology.
"We think that, switching, we're very well positioned in," said Chambers, during a question and answer session after his presentation. "We're going to see a lot of good competitors, products are competitive, but you're going to see that market, in terms of revenue growth, under pressure."
Cisco, which gets 22% of its revenue from the public sector, has also taken a hit from a slowdown in government spending in recent quarters. Chambers suggested that this trend looks set to continue. "Public sector, it will be challenged, especially in the developed countries, at a national level," he said.
Chambers also discussed the
and its potential impact on the tech sector. "It's too early to say when will people be able to predict the effects on the supply chain," he said. "I think that people will have a better picture of it in three or four weeks from now."
Later during the question and answer session, the Cisco boss took the opportunity to slam U.S. tax policy on foreign earnings. "We're the only developed country in the world which doesn't bring back your foreign earnings at a rate of zero to two percent," he said. "It's a dinosaur tax strategy - it will get this country into trouble - if we don't address
the tax issue you're going to see a large part of jobs go outside the U.S."
Cisco's shares ended the day down 16 cents, or 0.89%, at $17.91.
--Written by James Rogers in New York.
>To follow the writer on Twitter, go to
http://twitter.com/jamesjrogers
.
>To submit a news tip, send an email to:
.