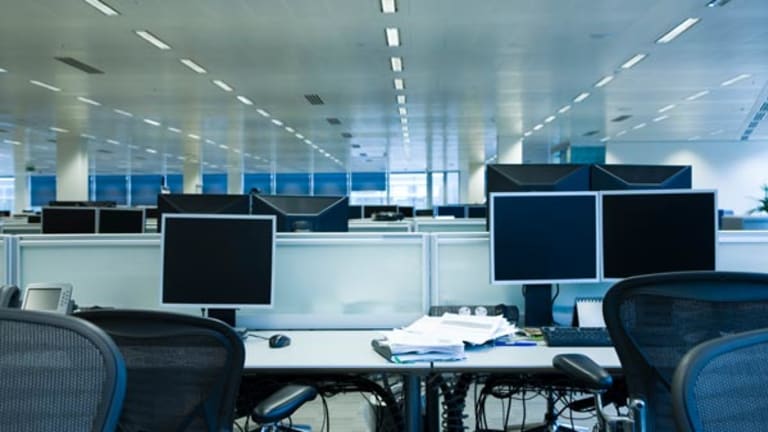 Publish date:
Cisco CEO Is Big on Video for 2010
Cisco CEO John Chambers is pushing video to the forefront of the company's strategy.
Cisco CEO John Chambers is pushing video to the forefront of the company's strategy.
Updated with John Chambers Q&A comments.
SAN JOSE, Calif. (
) --
Cisco
(CSCO) - Get Report
CEO John Chambers is pushing video to the forefront of the company's efforts in 2010, as the networking giant taps into the
.
Speaking during the company's financial analyst conference, Chambers explained that video will become a top priority as businesses search for new ways to share information.
"Video and collaboration are the two major moves we're going to make this year," he said, just days after the company gained
approval
for its
of Norwegian videoconferencing specialist
Tandberg
. "The next generation will be all around video."
In a nod to the firm's
strategy, Chambers added that virtualization also will be key, but spent much of his presentation wielding a Flip video camera.
Flip maker
Pure Digital
, which was
by Cisco for $590 million earlier this year, was initially perceived as a consumer play. But Chambers explained that the cameras are also targeted at enterprise networks.
"It wasn't about the device, it was really about applications and the ability to drive video through the network," he added. "I love video-blogging on a Flip."
Chambers invited Cisco executive Jim Grubb onto the stage to illustrate how video can be shared across large enterprises. Grubb, who has earned cult-like status as Chambers' demo sidekick, filmed his boss on a Flip camera, connected it to an IP phone, and sent the clip to another Cisco employee.
Grubb and Chambers showed how video is embedded in the Cisco's
technology, which also features the firm's WebEx collaboration product. Described as a "YouTube"-style offering for enterprises, C-Vision is Cisco's attempt to turn
into new sources of revenue.
Of course, there is a method to Cisco's madness. Video, WebEx and the company's
telepresence
offerings push additional traffic across enterprise networks, which in turn
demand for traditional Cisco technologies like switches and routers.
The ebullient Cisco CEO also used the day's event to reiterate the company's long-term growth target. "I am more comfortable than I have ever been with the 12% to 17% number," he said, explaining that the economy recovery became visible during Cisco's recent
.
The tech bellwether plowed through Wall Street's estimates and Chambers said that he was one of the few optimistic voices at the World Economic Forum held earlier this year in Davos, Switzerland. Despite his trademark cheerfulness, the CEO acknowledged that he is still cautious about the economy.
"We have no fear, we have a lot of healthy paranoia about what can go wrong, however," he said. "It's fragile."
Cisco sent shock waves through the tech sector earlier this year when it launched its
, essentially stepping on the toes
of longstanding partner
Hewlett-Packard
(HPQ) - Get Report
and its server offerings.
Chambers acknowledged that the goal posts have shifted during his presentation.
"Some of the partners that we used to have, like
IBM
(IBM) - Get Report
and especially H-P, will become competitors," he said. Other companies such as
Tata Consultancy Services
and
Accenture
(ACN) - Get Report
, however, will become closer to Cisco.
On the subject of partnerships, Chambers touched on Cisco's recent
with
EMC
(EMC)
and
VMware
(VMW) - Get Report
. The partnership to sell pre-packaged bundles of hardware and software into corporate data centers is one of the most strategic alliances that Cisco has made, he added.
Chambers also faced questions on the company's strategy during a question-and-answer session with analysts late on Tuesday.
"The relationship with EMC and VMware is very strong - that wasn't something done in a quarter," he said, adding that the company is eyeing various growth opportunities. "I think we need to do continued improvement in internal development, partnering, acquisitions and investments."
Cisco is also keen to build bridges with IBM, despite pitting its UCS technology against the tech giant's servers. "I really firmly believe that it is in IBM's best interest to work with us," said Chambers. "That door will always be open."
Cisco shares dipped 3 cents, or 0.13%, to $23.78 in extended trading Tuesday.
-- Reported by James Rogers in New York