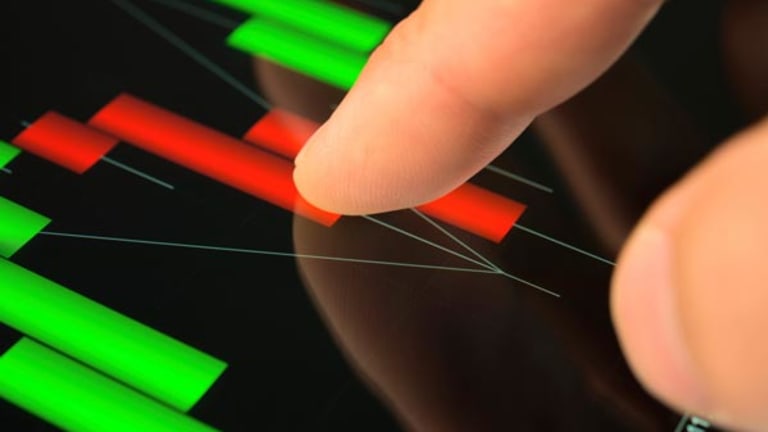 Cisco Carries Tech Hopes on Its Shoulders
Cisco may give the tech sector a much-needed boost when it announces its fourth-quarter results Wednesday
Cisco may give the tech sector a much-needed boost when it announces its fourth-quarter results Wednesday
Updates stock information
SAN JOSE, Calif. (
) --
Expectations
are
running high
for networking giant
Cisco
(CSCO) - Get Report
, which reports its fourth-quarter results after market close.
Following the surprise
profit from telecom-equipment maker
Alcatel-Lucent
(ALU)
last week, investors will be looking for more good news from Cisco.
"Enterprise activity is picking up," wrote Catharine Trebnick, an analyst at Avian Securities, in a note released Tuesday. "Our fourth quarter channel checks indicate Cisco July orders were ahead of June and May."
Tech: M&A Chatter
The San Jose, Calif.-based firm sent shockwaves through the tech sector earlier this year with its entry into the
, a controversial move which
the hell out of long-standing partner
Hewlett-Packard
(HPQ) - Get Report
.
Intriguingly, Trebnick's contacts told her that Cisco has been aggressively pricing its products during the quarter, ostensibly to challenge rival
Juniper
(JNPR) - Get Report
and networking products from H-P's ProCurve division.
Famed for delivering quirky keynotes in his West Virginia drawl, Cisco CEO John Chambers has become one of the tech sector's
over the last decade, successfully tapping into demand for networking gear and building Cisco into a tech monster.
If Chambers says that the good times are returning, even at a modest rate, then expect the broader tech sector to receive a boost. The problem with being in the spotlight, however, is that Cisco may need to put very good numbers out to meet the market's heightened expectations.
Cisco's results should also be viewed against the backdrop of a still uncertain economy. Analysts surveyed by Thomson Reuters expect Cisco to post revenue of $8.52 billion and earnings of 29 cents a share. Compare this to the same period last year, when the networking powerhouse reported sales of $10.4 billion and earnings of 40 cents a share and you get the picture.
Jefferies & Company, which was one of the analyst firms that recently increased its Cisco price target, nonetheless expects plenty of positives in the firm's fourth-quarter.
"With economic pressures easing and year-over-year order declines bottoming, we expect Cisco to be optimistic regarding a potential upturn," wrote William Choi, a Jefferies analyst, in a note released Monday. "Our recent checks indicate Cisco is seeing improving demand trends in routing, switching and most advanced technology segments."
Like Trebnick, Choi notes aggressive price discounts to fend off the competition and weather the recent economic storm. Data center projects appear to be picking up, he added.
"Our customer checks suggest customer budgets are loosening a little," explained the analyst, adding that spending is focused more on high-priority data centers than campus-style local area networks. Specifically, Cisco's new Nexus switches are gaining traction with quarterly revenue topping $100 million for the first time, he added.
Cisco may also provide some color around its controversial UCS device during its fourth-quarter conference call, although the initial signs are that deployments are still in their early stages. The networking firm's partner
BMC
(BMC)
, which provides management software for the devices, said that its first customer shipments occurred last month, although this was immaterial to the firm's
revenue.
Shares of Cisco slipped 19 cents, or 0.9%, to $22.25 Wednesday, reflecting the broader decline in tech stocks that saw the Nasdaq dip 0.8%.