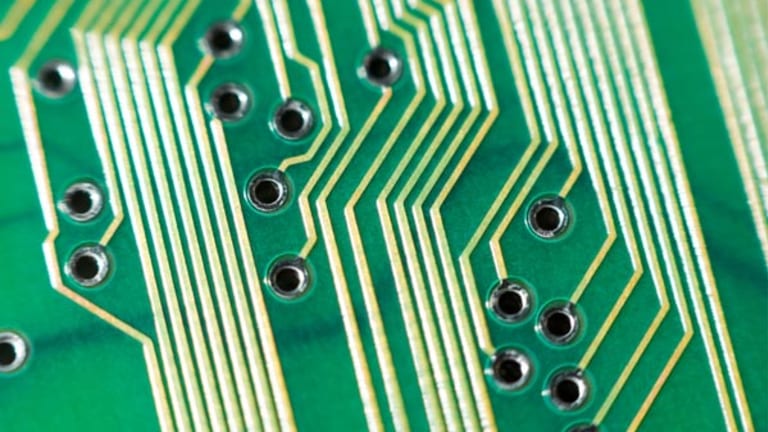 Ciena's Trunk Filled With Nortel Junk
Ciena has agreed to pay $521 million in cash and stock for the optical and Ethernet divisions of failed tech giant Nortel.
NEW YORK (
) -- How much is a dying networking business worth? About half a billion, says
Ciena
(CIEN) - Get Free Report
.
In a bold bid to double its size to better compete with rivals like
Ericsson
(ERIC) - Get Free Report
and
Nokia
(NOK) - Get Free Report
Siemens
(SE) - Get Free Report
, communications equipment specialist Ciena has agreed to pay $521 million in cash and stock for the optical and Ethernet divisions of failed tech giant
Nortel
.
To defend its turf, Ciena faced a difficult decision to either gain scale or defend its smaller niche business from increasingly larger foes. In effect, Ciena was forced to buy the Nortel businesses, if for no other reason than to keep it out of the hands of Ericsson, which is becoming a dominant force in telco equipment supplies. Ciena says it has been considering the move for a year.
When Nortel put its various businesses up for sale last year as it prepared for bankruptcy, the early bids for the Ethernet business were reported to be about $1 billion. Ciena has been evaluating the purchase for a year, and given the price of the deal, clearly benefited by the passage of time and the lack of enthusiastic interest from other potential acquirers.
Investors haven't exactly been supportive of the move.
Ciena shares have fallen 16% in the past week on concerns that a big acquisition would dramatically batter the company's books. Ciena had been reported to have bid $550 million by Bloomberg Tuesday, sending the shares down 8% for the day. The announcement of the deal helped ease some concerns as Ciena's stock rose 1% in premarket trading Wednesday.
Ciena, which has 2,100 employees today, says it will hire as many as 2,000 Nortel employees in the deal, and pay about $180 million in integration costs.
"We believe this transaction will position us for faster growth by giving us greater geographic reach, broader customer relationships and a deeper portfolio of solutions," Ciena CEO Gary Smith said in a press release. "We believe we are best positioned to leverage these assets, thereby creating a significant challenger to traditional network vendors."
Ciena says the Nortel assets brought in about $1.36 billion in sales last year. After a year of integration, Ciena expects the new businesses to be "significantly accretive to Ciena's results of operations in fiscal 2011."