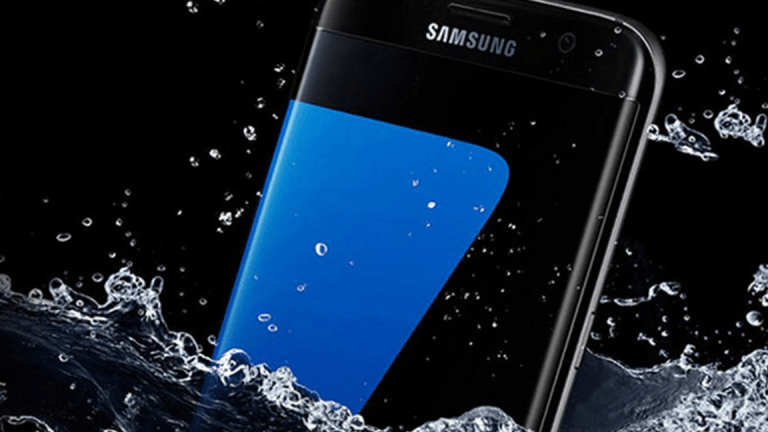 Chipmaker Stocks Slump as Morgan Stanley Warns on Peak of 'Super Cycle' Demand
Samsung shares had their biggest one-day fall in more than a year Monday after Morgan Stanely's Shawn Kim cautioned that the so-called "super-cycle" in chip demand may be coming to an end.
So much for those hot chip stocks.
U.S. chip-making stocks were under pressure Monday after Samsung Electronics Co. (SSNLF)  fell the most in more than a year in Seoul after analysts at Morgan Stanley (MS) - Get Free Report cut its rating on the world's biggest chipmaker amid concerns that a so-called "super-cycle" in prices could be coming to an end.
Morgan Stanley reduced its rating on the tech giant to 'equal weight' from 'overweight' and cautioned that the memory chip sector's so-called "super cycle" is close to peaking, noting "downside risk as NAND prices have started to reverse" and "visibility on DRAM supply-demand dynamics has reduced" into next year.
Samsung shares ended 5.08% lower, the biggest single-day decline since Oct. 11, 3016, at 2.632 million Korean won each. SK Hynix closed 2.35% lower at 83,100 Korean won each. The moves also pushed the benchmark KOSPI index down 1.4% into the close of trading and hit tech sector shares in markets around the region, including Taiwan Semiconductor Manufacturing Co. (TSM) - Get Free Report , which fell 2.87%.
In Europe, Infineon AG (IFNNY) , the region's biggest chipmaker, fell 1.17% to the bottom of Germany's DAX performance index while London-listed Micro Focus International Plc (MCRO) - Get Free Report slumped 3.35% to 2,566 pence each.
In pre-market trading in New York, Western Digital Corp. (WDC) - Get Free Report was indicated 3.23% lower with an opening price of $89.78 while rival Micron Technology (MU) - Get Free Report was marked 2.76% to the downside with an indicative opening price of $48.30.
Curiously, Morgan Stanley's late Sunday downgrade followed data from South Korea's Chaebul.com, a corporate analytics firm, which showed that collective profits for South Korea's ten biggest companies hit a record $57.5 billion over the first nine months of the year, driven in large part by booming bottom lines at Samsung and Hynix. Industry website semi.org suggests worldwide chip sales will top $400 billion this year.
However, Chaebul.com also cautioned on both the country's over-reliance on both firms to drive profits and, in turn, the heavy imbalance of the chip sector for the two most important companies.
"With increasing supply from China and the industry's wider vulnerability to external shocks, it is inevitable that chip prices will fall," said Chaebul.com's Chung Sun-sup. "The real problem with this kind of skewed trend is that over-reliance on a certain industry leaves the overall economy susceptible."
Samsung's third quarter earnings certainly indicated a heavy reliance on chips, which generated nearly 70% of its operating profits, although its mobile division saw a surge in profits over the quarter, to 3.3 trillion Korean won, as the previous-year period included the scuttling of its flammable Galaxy Note 7 device.
The world's biggest chip and smartphone maker said on Oct. 31 that operating profit for the three months ending in September came in at 14.53 trillion Korean won ($12.91 billion), a 23.4% increase from the same period last year, on sales of around 62 trillion Korean won. Samsung also pledged to return 26 billion Korean won to shareholders over the next three years, doubling its annual dividend to 9.6 trillion Korean won. That will put around 50% of the group's free cashflow back into the hands of investors,
Capex for the full year will also be increased to a record 46.2 trillion Korean won, the company said, as it plans new factory, assembly and storage facilities to take advantage of the surge in global chip demand.
More of What's Trending on TheStreet: