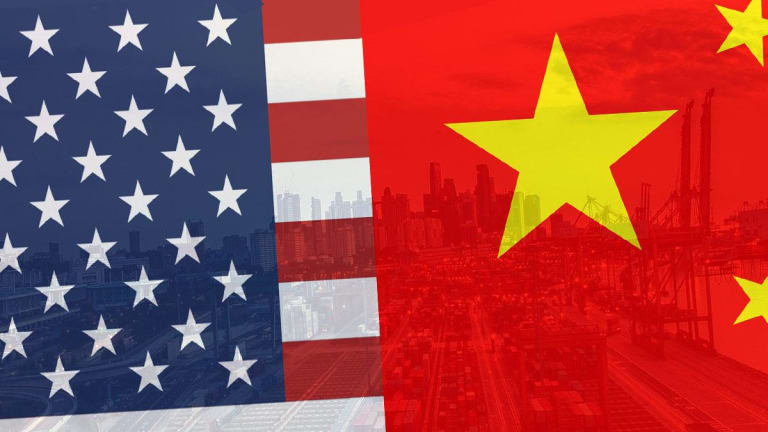 Chinese Hackers Reportedly Behind Marriott Cyberattack
A new report finds Chinese cyber operatives are behind the Marriott Starwood hotel chain hack.
Chinese hackers were behind the cyberattack that compromised the personal information of about 500 million Marriott hotel guests, according to a New York Times report that cited sources involved in the investigation.
TheStreet reported Nov. 30 that Marriott International Inc. (MAR) - Get Report announced it was the victim of a massive data breach that compromised the information atits Starwood hotel chain going back to at least 2014. Names, dates of birth, addresses, passport numbers and more of around 327 million customers were accessed. Marriott only discovered its guest reservation system had been compromised in September. 
News of the hacking dragged shares down by more than 5% on the day of the announcement. 
New information found that the hack was part of a Chinese intelligence-gathering effort that also hacked health insurers and the security clearance files of millions more Americans, according to the Times. Sources said the hackers were suspected of working on behalf of the Ministry of State Security, the country's Communist-controlled civilian spy agency.
The discovery comes at a tense time for U.S.-China relations. The two countries are in a trade war and in talks to resolve issues on tariffs, intellectual property and other matters.
Straining the relationship further, the Canadian government arrested Meng Wanzhou, chief financial officer of Chinese telecom giant Huawei Technologies Co., at the request of the U.S. government for violating Iranian sanctions. Wanzhou was arrested Dec. 1 during a layover at Vancouver International Airport, but has posted $7.5 million bail and is residing in her Vancouver home awaiting extradition to the United States.
According to the New York Times, the Trump administration is looking to take action against China on several fronts. Citing anonymous sources, the paper said the administration is seeking to indict Chinese hackers working for the intelligence services and the military. It is also planning to declassify intelligence reports to reveal Chinese efforts dating to at least 2014 to build a database containing names of executives and American government officials with security clearances. The administration is also looking at an an executive order that aims to make it harder for Chinese companies to obtain critical components for telecommunications equipment.
The Marriott hacking isn't expected to be in the coming indictments.
A spokesman for China's Ministry of Foreign Affairs told the he denies any knowledge of the Marriott hacking. "China firmly opposes all forms of cyberattack and cracks down on it in accordance with the law," Geng Shuang said.
American companies have struggled to protect their systems against hackers. Recently, TheStreet reported popular knowledge-sharing website Quora was hacked, compromising the information of 100 million users. In September, Facebook Inc. (FB) - Get Report announced the largest security breach in its history, saying information from more than 50 million users was compromised.
Other companies hacked so far this year include, Panera Bread, Under Armour Inc. (UAA) - Get Report , Saks Fifth Avenue  and TicketFly,.