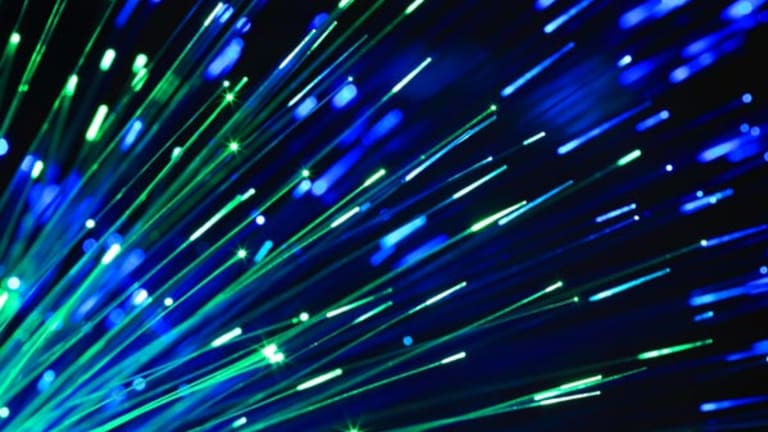 China Unicom: iPhone 3G Boosts Subscribers
The debut of Apple's smartphone added 3 million subscribers
The following commentary comes from an independent investor or market observer as part of TheStreet's guest contributor program, which is separate from the company's news coverage.
NEW YORK (
) -- China's second largest wireless service provider,
China Unicom
(CHU) - Get China Unicom (Hong Kong) Ltd. Report
, said last week that it added 3.23 million subscribers in January that took its total tally past the 200 million mark.
The company now has about 203 million mobile subscribers, up 1.62% from the prior month.
The debut of
Apple
's
(AAPL) - Get Apple Inc. Report
iPhone 4S in China helped China Unicom add more than 3 million 3G subscribers, which accounted for almost 95% of the total net additions.
China Mobile
(CHL) - Get China Mobile Ltd. Report
and
China Telecom
(CHA) - Get China Telecom Corp. Ltd. Report
also released their monthly subscriber adds. Both reported a growing number of 3G subscriber additions, though they fell well short of China Unicom's net 3G adds.
Our $24 price estimate for China Unicom stock is about 30% above the current market price.
See our complete analysis of China Unicom
here.
At less than 14%, 3G penetration in China is very low. This gives smaller wireless carriers such as China Unicom and China Telecom ample opportunity to compete with the leading player, China Mobile. With more than 650 million subscribers, China Mobile is the largest wireless carrier in the world , with twice as many subscribers as China Unicom. But when it comes to 3G, the difference is not nearly as much. As of January, China Mobile had around 54 million 3G subscribers and around 43 million subscribed to China Unicom's 3G network.
China Unicom has been closing the gap with China Mobile by adding more number of 3G subscribers every month. In December, China Unicom added close to 3.5 million 3G subscribers compared to to China Mobile's 3.2 million. The 4S' addition in January has bolstered China Unicom's 3G portfolio further and will help it tap the huge opportunity that China's wireless market presents.
However, China Unicom will soon lose its exclusive hold on the iPhone as China Telecom is set to launch the iPhone 4S on March 9. A China Mobile-Apple deal is also on the cards following Qualcomm's launch of a baseband chip that will allow the next-generation iPhone to access China Mobile's so far incompatible 3G as well as the 4G network, which is under trial.
It hence bodes well that China Unicom is not banking on the iPhone alone to boost its 3G subscription numbers. It recently came up with a
strategy to sell low-cost smartphones provided by ZTE, Huawei and Lenovo that run on its 3G network.
By selling cheaper smartphones, the carrier will not have to worry about paying higher subsidies associated with the high-priced smartphones such as the iPhone. At the same time, it stands to benefit from higher data usage associated with 3G smartphones.
China Unicom's EBITDA margin for its mobile division has declined sharply in recent years, from 42% in 2008 to about 24% expected by the end of 2011, mainly due to high level of subsidies associated with the high-priced smartphones. But its ARPU levels have increased sharply since 2009 when it started selling the iPhone.
Click
to find out how a company's products impact its stock price at Trefis.
Like our charts? Embed them in your own posts using the
.
This commentary comes from an independent investor or market observer as part of TheStreet guest contributor program. The views expressed are those of the author and do not necessarily represent the views of TheStreet or its management.