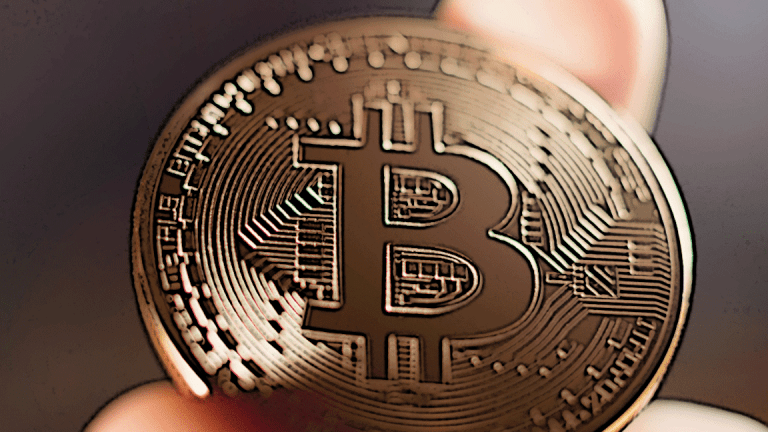 CFTC Approves Bitcoin Futures Even as It Cautions on Risks of Cryptocurrencies
CME Group says it will require an initial margin of 35% for its bitcoin futures contracts that will start trading on Dec. 18
Bitcoin prices jumped higher Friday, Dec. 1, after the U.S. Commodities and Futures Trading Commission approved the listing of cryptocurrency futures on the Chicago Mercantile Exchange, the CBOE Futures Exchange and the Cantor Exchange even as it warned on the market's extreme volatility.
"Bitcoin, a virtual currency, is a commodity unlike any the Commission has dealt with in the past," said Chairman Christopher Giancarlo. "As a result, we have had extensive discussions with the exchanges regarding the proposed contracts, and CME, CFE and Cantor have agreed to significant enhancements to protect customers and maintain orderly markets."
"In working with the Commission, CME, CFE and Cantor have set an appropriate standard for oversight over these bitcoin contracts given the CFTC's limited statutory ability to oversee the cash market for bitcoin," he added.
Bitcoins were marked $515 higher from their Thursday levels on the bitsmap exchange and changing hands at $10,500 each immediately following the CFTC announcement. The move lifts the cryptocurrency's price more than $1,000 each over the past 24 hours and takes its year-to-date gain to more than 940%.
The CME Group said its rules would require an initial margin of 35% as well as "intraday price limits, and a number of other risk and credit controls that CME Group offers on all of its products."
Bitcoins price swings, however, has been extreme, a condition noted in the CFTC release and address in a research note Thursday from ING analysts Teunis Brosens and Carlo Cocuzo noting bitcoin volatility has been between 5 and 7 times higher than traditional currency pairs such as the euro/dollar and dollar/yen.
"A run on (bitcoin) may force latecomers to sell at a fire sale price," said "This would feed into expectations of a BTC crunch, with valuations spiralling down to the bottom. With no central bank ready to unleash a "crypto purchases programme", there would be no cushion to such a fallout."
Earlier Friday, Bank of France Governor Francois Villeroy de Galhau addressed the issue of central back action, telling a conference in Beijing that bitcoin is "in no way a currency, or even a cryptocurrency."
"It is a speculative asset. Its value and extreme volatility have no economic basis, and they are nobody's responsibility," Villeroy said. "The Bank of France reminds those investing in bitcoin that they do so entirely at their own risk."
More of What's Trending on TheStreet: