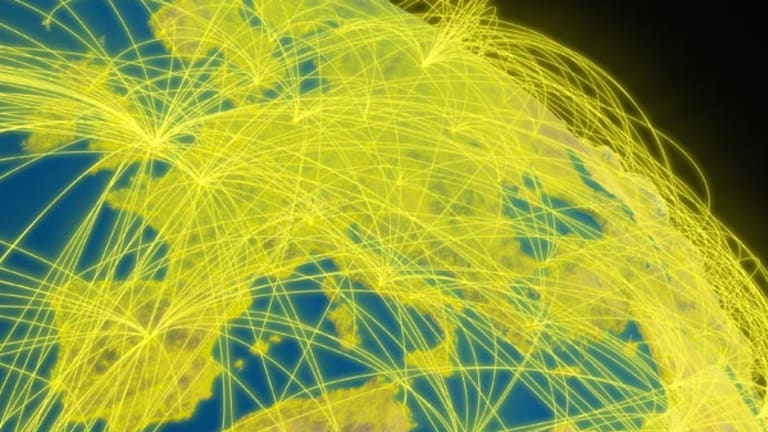 Celebs Eulogize Steve Jobs on Twitter
Celebrities take to Twitter to remember Apple co-founder Steve Jobs.
NEW YORK (
) -- The death of Steve Jobs sent Twitter abuzz Wednesday night, with many of the eulogies coming from celebrities.
Ashton Kutcher couldn't contain his sadness to 140 words. The star of
Two and a Half Men
tweeted: "Sending love & light to everyone @Apple & the entire Jobs family. Today we lost a Giant who will be missed even by those who didn't know him."
He went on to say: "We have all surfed on the wake of Steve Jobs ship. Now we must learn to sail, but we will never forget our skipper ... I never thought I could be so busted up about the loss of someone I never met. #stevejobs"
Glee
star Jane Lynch: "We will miss you, Steve Jobs. Sent lovingly from my iPhone."
Ellen DeGeneres: "I just finished my show and I heard the news about Steve Jobs. He was an amazing man with an incredible vision. He changed the world."
Josh Groban: "Such a sad day, I can trace my apple memories to the IIC when i was a kid. RIP."
Anderson Cooper: "I think a lot of us dream of making the world a better place - Steve Jobs actually did."
Alyssa Milano: "Rest in peace, Steve Jobs. You were always a big part of my world with your special inventions. Thank you for your brain."
Taylor Swift: "I never met Steve Jobs, but I always wanted to. What a tragic loss. I can't believe it. About to call my family and tell them I love them."
Skateboarder Tony Hawk: "Steve Jobs was the man."
Howard Stern: "Steve Jobs was a true original. So Sad. A tremendous loss."
Ryan Seacrest: "'Have the courage to follow ur heart & intuition. They already know what u truly want to become. Everything else is secondary.' - Steve Jobs"
Alec Baldwin: "Sad about Steve Jobs. On par with Henry Ford, Carnegie and Edison."
Danny DeVito: "Steve Jobs miss you from the planet have you with me every day on earth."
-
Reported by Jeanine Poggi in New York.
Follow TheStreet.com on
and become a fan on