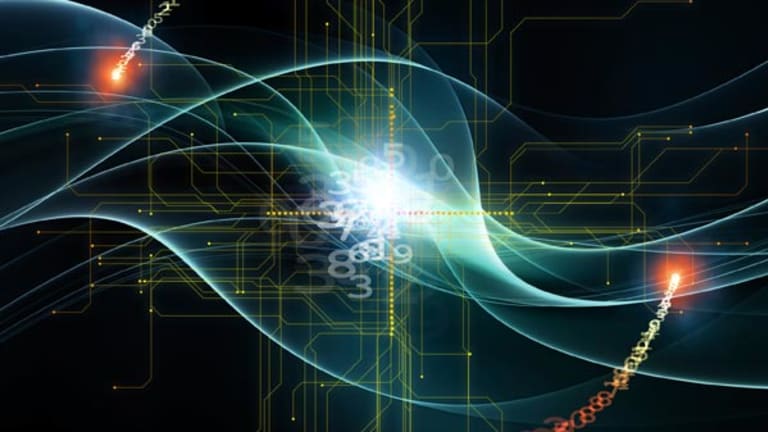 Celebrities Lend Star Power to Venture Capital
Sequoia Capital, Greylock Partners, and Battery Ventures are all names that you'd expect to see on a venture capital transaction. But what about Ellen DeGeneres, Leonardo DiCaprio, and P. Diddy? They've all made venture investments.
NEW YORK (TheStreet) -- Sequoia Capital, Greylock Partners and Battery Ventures are all names that you'd expect to see on a venture capital transaction. But what about Ellen DeGeneres, Leonardo DiCaprio and P. Diddy? They've all made venture investments. In fact, celebrity VCs are becoming increasingly common these days. Actors, musicians and athletes are often participating in financing rounds alongside traditional investors.
This trend is happening for a variety of reasons. First of all, high-net worth individuals often like to diversify their investments. Instead of having money sit in a low interest rate bank account, the stock market, real estate and venture capital are all ways to increase returns. Venture capital can be high risk, but it can also be high reward. And some stars believe that they can use their influence to help a start-up grow.
From a start-up's perspective, having "A-list" names attached to a project can help for branding and publicity reasons. A popular musician's endorsement of a digital music platform could be invaluable.
Ben Krall of
Metamorphic Ventures
says that traditional venture capitalists are more open to investing with celebrities these days because of their "social reach through Facebook, Twitter, Instagram. ... A lot of times there will be clauses in the contract that they have to tweet it or mention it in a interview a certain amount of times per month."
Stars can be rewarded for their clout.
James Robinson IV, managing partner at
RRE Ventures
, says that "for consumer deals, they can really help a brand ... as long as that brand actually has real products that people like."
But don't expect celebrities to replace conventional investors.
Charlie O'Donnell, founder and partner at
Brooklyn Bridge Ventures
, says that although he's been impressed with some of the celebrities he's worked with, "they might be good for some networking connections, but to really build value in your company, you need someone who is going to be your 'go to.' That's not usually someone who has two to three other jobs."
Krall adds that "sometimes there are unrealistic expectations." People think that "just because sometime tweets, it is going to rocket-ship." Not every celebrity-backed start-up launches. Robinson says that "in hot markets they show up, then go away. One or two have a hit here or there."
Also see: 13 Myths About Tech >>
Regardless of their effectiveness, many celebrities have waded into venture investing. Others have more than a little bit of skin in the game. And sometimes a star's investments are hard to identify, because they invest through their management team. Here is a list of celebrities who have made multiple venture investments.
Ashton Kutcher is perhaps the most vocal celebrity investor. The actor, who rose to prominence on
That 70s Show
, has made his passion for tech clear. He was one of the early proponents of Twitter and even filmed a movie,
starring as Apple co-founder Steve Jobs.
And he's participated in dozens of venture rounds. Well-known start-ups such as
Path
,
Airbnb
,
Flipboard
and
Fab
have all made the Kutcher investment list. He was also on the investment team for news summarizer, Summly, which
sold to Yahoo for $30 million.
Investors who've worked with Kutcher offer praise.
Ben Lerer, managing director at Lerer Ventures, said: "In my dealings with Ashton, he's been very thoughtful about the companies and isn't just investing because he's got money to burn."
Lerer said Kutcher is "a really smart guy who loves technology and understands how the world is changing."
Metamorphic's Krall says people such as Kutcher "really add value and are not necessarily just brought on to increase word of mouth by who they are."
Still, not all of his investments are resounding success stories. Local service provider
Zaarly
is looking to drastically change its business model. And Sean Parker-backed video chat service
Airtime
has struggled to attract a strong user base.
Bono, leader singer of the Irish rock band U2 is also known for his charity work and global activism. After decades of success as a music star, Bono co-founded a private-equity firm,
Elevation Partners
, in 2004. The company was named after U2's song
Elevation
.
Elevation Partners has participated in growth equity rounds for tech and media companies like
Facebook
(FB)
,
Forbes
and
Yelp
. In fact, Elevation bought $210 million worth of Facebook shares in the social network's
(below Facebook's current share price). They also invested in
Palm
. Remember PalmPilots? Elevation just participated in a $38 million round for advertising analytics company
MarketShare
last week.
Many investors have had good things to say about Bono. Charlie O'Donnell worked with Bono when O'Donnell was at the
GM
(GM)
pension fund. O'Donnell says he was "really impressed with how articulate and thoughtful he was about the state of digital media."
Former NBA star Magic Johnson isn't just another celebrity investor. He's actually an adviser and general partner at
Detroit Venture Partners
. The Michigan-based venture firm backs early and seed-stage technology investments. DVP recently participated in rounds for
UpTo
,
Stik
and
Chalkfly
.
Johnson was brought on board for his entrepreneurial experience and also his capital. Johnson said he wants "to have a positive impact on the biggest downtown in my home state. I believe strongly in the Detroit 2.0 movement."
Johnson also owns
Magic Johnson Enterprises
, which has invested in the NBA's Los Angeles Lakers (whom he played for), movie theaters and restaurants such as
Burger King
. He has also been a long-time advocate for HIV awareness.
Teen superstar singer Justin Bieber has capitalized upon his success to sell everything from toothbrushes to nail polish.
On the tech front, Bieber has invested in companies like
Spotify
,
Sojo Studios
and
Tinychat
. Bieber-backed social media platform
Stamped
was sold to
Yahoo!
(YHOO)
last fall. (The "acqui-hire" was CEO Marissa Mayer's first acquisition). Other investors included Ryan Seacrest and Ellen DeGeneres. It's safe to stay that Stamped was star-powered. Bieber is said to invest in dozens of other private companies through his management team.
Although a Bieber shout-out can attract worldwide attention (he has 38 million Twitter followers), investors caution that it may be fleeting. Ben Krall of Metamorphic Ventures says "Justin Bieber tweets ... and all the girls check it out. But it doesn't matter if they don't end up coming back once or twice that month."
Other than e-commerce sites, where first-time visitors can make purchases, these preliminary visits aren't enough to constitute a "user." Users come back to the site again. Says Krall, "usually two or three visits per month counts." Coincidentally, Bieber's debut song was titled
One Time
.
There's another major pop star named Justin -- Justin Timberlake -- who also has been making venture investments. The superstar recently returned to the music scene with his new album
The 20/20 Experience
. That ended a seven-year hiatus from making music but Timberlake had been investing in music.
Timberlake backed music education software start-up
Miso Media
, alongside
Google
(GOOG)
Ventures in 2010. The company teaches people how to play string instruments, using real-time feedback. Timberlake also invested in social shopping
Stipple
in 2010, alongside
Kleiner Perkins
. The triple threat, who played Sean Parker in
The Social Network
, currently co-owns
MySpace
. He may be able to "bring sexy back," but can he bring MySpace back?
-- Written by Katie Roof in New York