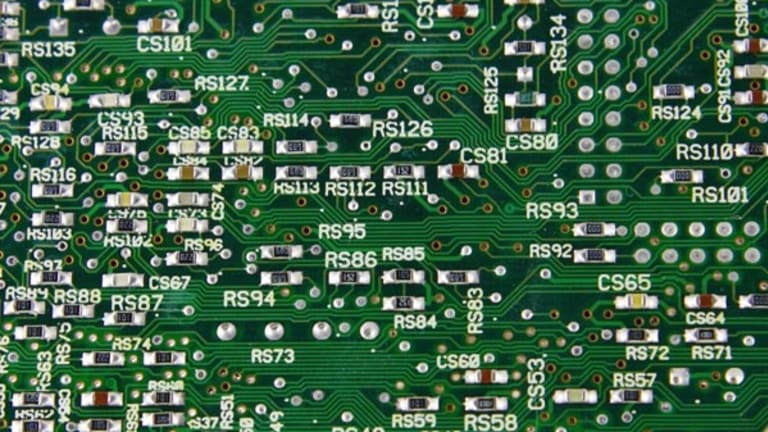 CBS Fights Back, Counters Aereo With Syncbak
CBS seeks to counter Aereo's progress by investing in Syncbak, which also provides online TV-streaming services.
NEW YORK (
) -
CBS
(CBS)
, stung by recent court decisions that favored
Aereo
, the upstart online-TV streaming service, said it acquired a minority stake in another TV-streaming service,
Syncbak
.
Syncbak's software runs on
Apple's
(AAPL)
iOS and
Google's
(GOOG)
Android platforms. The Syncbak apps utilize a form of location-based technologies which allow area TV stations to "retransmit" (stream) their programming locally.
CBS's effort to head-off Aereo came as the would-be assassin of network TV made official that it's expanding its over-the-air DVR streaming service to Boston beginning May 15. Aereo at present is only available in the New York area.
Syncbak is being tested by more than 100 broadcasters across the country including stations affiliated with
ABC/Disney
(DIS)
, CBS,
The CW
(a CBS and
Time Warner
(TWX)
joint venture),
Fox/NewsCorp
(NWS)
and
NBC/Comcast
(CMCSA)
. The Consumer Electronics Association (CEA) and National Association of Broadcasters (NAB) are also investors in Syncbak.
Aereo, meanwhile, is closely-held with
IAC/InterActive Corp.
(IACI)
among its minority investors.
Subscribers to Aereo pay to rent space in the company's antenna farm in Long Island City, Queens - and control what their personal antenna receives. The result can be watched live on "smart" devices (certain computers, tablets and smartphones) or streamed at a later time. Aereo lets you try one show for free and charges $1 per day, $8 per month or $80 for a full year of service.
Major broadcasters argue that their FCC licenses give them the right to provide over-the-air television signals and any recording or rebroadcasting of those programs. Aereo says all they provide a service where customers are controlling what their personal "rented" antennas actually receive and record.
So far, the courts have agreed with Aereo. That has prompted further protests from broadcasters including a well publicized threat by Fox Networks' CEO Chet Kanojia that if Aereo is allowed to proceed he'd consider pulling Fox from over-the-air broadcasting and turning it into a cable network.
The FCC might soon have something to say about this fracas - especially about what would happen to Fox's valuable broadcast frequencies if they really went through with the threat.
When asked to comment on Aereo's latest announcement, CBS' Dana McClintock told TheStreet ""Stealing our signal will be found to be illegal in Boston, just as it will be everywhere else. Then again, if Aereo's business is as successful in Boston as it's been in NY, it has its own problems to deal with."
Aereo's Virginia Lam told me her company "declines to comment".
--Written by Gary Krakow in New York.
>To submit a news tip, send an email to:
.
Gary Krakow is TheStreet's senior technology correspondent.