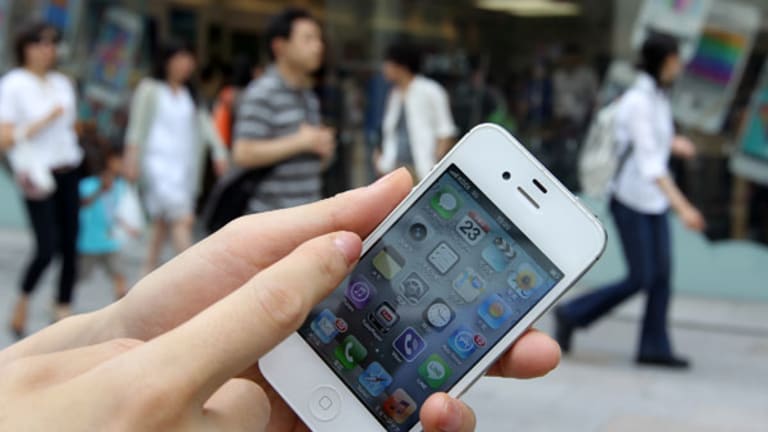 Carl Icahn Is Short Sighted on Apple (Update 2)
Carl Icahn is pushing Apple for a bigger buyback. I'm just not sure it happens anytime soon.
Updated from 11:19 a.m. EST to provide information about $500 share price in the third paragraph.
NEW YORK (
) --
Apple
(AAPL) - Get Apple Inc. Report
got "iCahned"
, as the billionaire investor said he believes Apple shares are "extremely undervalued" and the company needs to execute a larger buyback. Raising it again in a relatively short period of time would be short-sighted, and that's not what Apple needs right now.
Icahn advocating for a larger buyback at this vantage point doesn't make sense especially because Apple just raised its buyback to $60 billion from $10 billion a few months ago. I guess $60 billion isn't enough.
Nonetheless, Apple shares climbed over $500 Tuesday on continued optimism over Icahn's tweets, reaching a high of $504.25, before finally settling at $498.50. It was the first time Apple shares had reached $500 since January, despite the market rallying throughout 2013.
It's possible Apple shares rise in the short-term, as investors place optimism that Icahn can agitate Apple enough to get it to do something. That optimism is short-sighted, as the focus for Apple over the next 12 months should be focusing on products, software and services that can help in the long run, not just buying back additional shares.
When Apple reported its fiscal second-quarter earnings, it raised its buyback program to $60 billion, tacking on $50 billion to the largest corporate buyback in U.S. history. The iPad maker also raised its quarterly dividend by 15% to $3.05 per share, bringing its total cash return to shareholders over the next three years to $100 billion.
Apple needs some cash to run its operations and fund R&D. Putting a majority of it now to fund a bigger buyback would be the short-term nature of Wall Street vs. the long-term thinking of Apple and tech in general. It's a culture clash, and one I'm not sure Mr. Icahn is likely to win, at least for now.
The company
sold $17 billion in debt earlier
this year in part to alleviate the issue of its massive international cash hoard.
In an interview with
, Icahn said Apple is worth $625 per share, even with little to no earnings growth, arguing that the the Cupertino, Calif.-based tech giant can borrow more money to fund an expanded buyback program.
What Icahn is advocating is for the company to pile on even more debt onto its balance sheet to help fund the buyback. Apple had $146.5 billion in cash and equivalents at the end of its fiscal third-quarter, but that number is likely to come down, albeit slightly, as the company returns $100 billion in cash to shareholders over the next few years.
Much of Apple's cash is international, which has been the issue before with doing larger buybacks and dividends. David Einhorn suggested using
, in an attempt to alleviate this issue, by trying not to repatriate the off shore cash. Barclays Capital analyst Ben Reitzes, who rates shares "overweight," with a $525 price target, noted it could be possible that Icahn has a plan for the overseas cash. "As a result, it could also be possible that Mr. Icahn has suggestions for a faster plan and even has plans for overseas cash that are not yet evident to investors," Reitzes penned in his note.
Given Icahn's stake in the company, (Icahn didn't reveal the size of his stake on
Twitter
, but it's been reported to be worth at least $1 billion, and perhaps more than $1.5 billion), he likely doesn't have the clout to advocate further change for an expanded buyback.
Icahn has pushed for change at other tech companies, and is currently locked in a battle over the fate of
Dell
(DELL) - Get Dell Technologies Inc Class C Report
. Apple however is a different beast, considering it's the largest company in the S&P 500 and far bigger than anything he's gone up against before.
UBS
analyst Steve Milunovich who rates Apple "buy" with a $500 price target, believes Icahn may be unsuccessful in his attempts. "We think that unlikely with Apple already repurchasing about 5% of shares annually and offering a 2.5% dividend yield," Milunovich wrote in his note. "There doesn't appear to be much to agitate for aside from a larger buyback unless Icahn thinks Cook isn't doing a good job."
Apple doesn't need distractions from Icahn or other activist investors right now. Icahn tweeted that him and Apple CEO Tim Cook planned "to speak again shortly," suggesting that Icahn isn't done pressing on this issue.
It's possible that Apple does expand its buyback program in a few years, but that's quite a ways away. The focus on Apple right now, and over the next six months, should be new products. Apple is slated to announce a new iPhone perhaps as soon as Sept. 10, and a new iPad and iPad mini could come in October.
Otherwise, Apple becomes just like any other company, and that's not something shareholders, including Icahn, want to see.
--
Written by Chris Ciaccia in New York
>Contact by
.