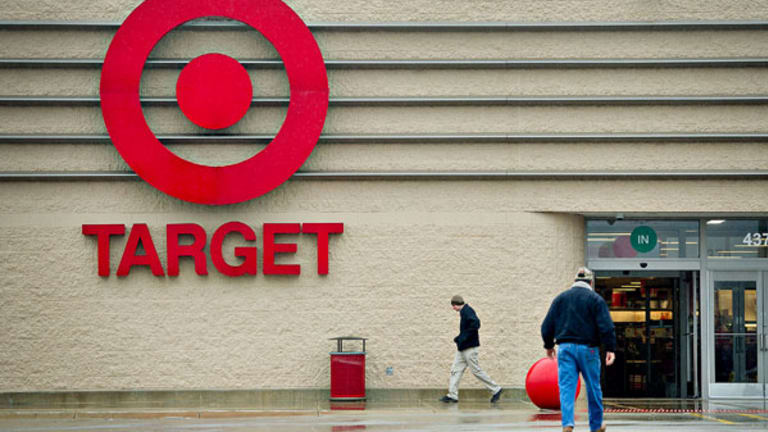 Can Target Escape the Stigma of Having Been Slow to Digital?
Target has had issues with e-commerce in the past, but says it's committed to becoming more competitive online.
Target has had issues with e-commerce in the past, but says it's committed to becoming more competitive online.
NEW YORK (TheStreet) -- Target (TGT) - Get Report wasn't quick to embrace digital retail, and with the company engaged in a major overhaul, improving its e-commerce capabilities has emerged as a top priority.
Last week, Target announced that it will be laying off 1,700 workers and permanently closing out 1,400 open positions as a part of its $2 billion restructuring plan to cut costs over the next two years. Much of those cuts will relate to the digital push.
A few years ago, Target outsourced its Web site to Amazon (AMZN) - Get Report , apparently underestimating the importance of a digital operation or the need to control those levers in-house. Target executives admit these mistakes. 
During a recent gathering with Wall Street analysts, Target's Chief Strategy and Innovation Officer Casey Carl said the Minneapolis-based company had reflected on its past and realized that it was "too reliant on third-party vendors" and lacked "a strong bench of in-house expertise."
"As consumers rapidly embraced digital, we reacted too slowly," Carl said. "We played catch-up, and we treated the businesses separately, while competitors who doubled down their investments and moved to integrate their organizations grabbed market share."
Target says it's attempting to redeem itself for that sluggishness with a commitment to invest roughly $1 billion in its digital operations. Target found that customers who shop in-store and through its digital channel shop about three times more frequently than those who only shop in-store. Those who also buy online, generate three times the sales and more than two-and-a-half times more profit.
"In-store sales from these guests are much higher than store-only guests, meaning that digital engagement doesn't take away from our stores," said Target CEO Brian Cornell. "It actually creates additional store trips and sales, as our guest develops a deeper and deeper relationship with our brand."
But Target still must win-over customers who recall its Web site being slow and clunky. The site crashed in 2011 during the Missoni launch after the Web site's infrastructure couldn't handle it. Changing that perception is a harder task, said Telsey Group analyst Joe Feldman.
Ironically, Target wins accolades for its mobile site. While other retailers were trying to adapt their online presence to a smaller screen, Target took a mobile-first approach, partly because it didn't have a strong online presence. Its mobile app, Cartwheel, is one of the most downloaded retail apps, with 13 million users.
"People like to say Target doesn't have a digital platform," Barclays analyst Matthew McClintock said. "They don't have a good one from desktop, but they have an excellent one for mobile, and that's where the consumer is going. There's a shift from desktop to mobile, and Target happens to be leading in that aspect."
Digital is showing signs of growth, increasing sales by 36% for the the fourth quarter of 2014, compared to the same period a year earlier. Digital sales growth also contributed nearly a full percentage point to Target's fourth-quarter comparable sales increase. The retailer is also looking to improve the checkout experience online, incorporating features like Apple (AAPL) - Get Report Pay, eliminating unnecessary clicks, and improving search capabilities. A new chief information officer, Mike McNamara, was hired from Tesco.
"They've been stuck with this stigma ever since then, that they don't know how to run an e-commerce business," Feldman said. "It feels like they still get painted with this brush that they stink at digital, and I'm not sure it's true."