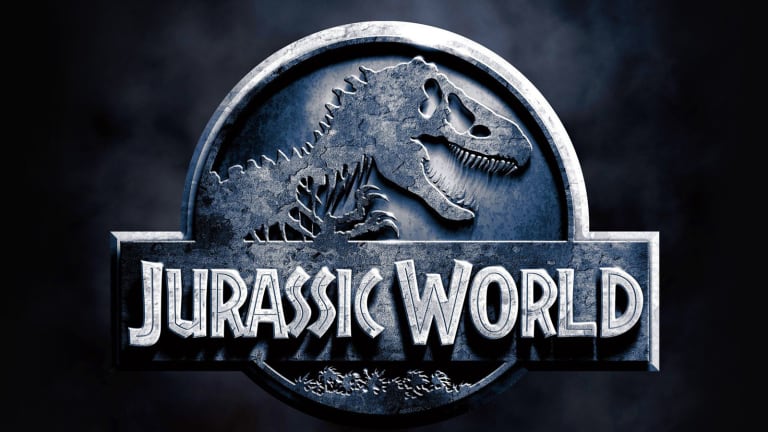 Can 'Jurassic World's' Box Office Surprise Lift Hollywood's Full Summer Slate?
The roaring success of Universal Pictures' 'Jurassic World' has lifted Hollywood out of its early summer hole and has analysts forecasting it could pump up other studio movies.
NEW YORK (TheStreet) -- Jurassic World'srecord-setting weekend at the box office has given fretful Hollywood hope that its summer movie season could propel the industry to its best year ever.
The dinosaur fantasy from Comcast's (CMCSA) - Get Comcast Corporation Class A Report Universal Pictures grossed $208.8 million at the North American box office over the weekend and several big summer bets, including Universal's animated Minions, R-rated comedy Ted 2 and the Tom Cruise action thriller Mission Impossible: Rogue Nation from Viacom-owned (VIAB) - Get Viacom Inc. Class B Report studio Paramount, stand to benefit from Jurassic World momentum.
"One little $200 million North American performance can change the fortunes and the perception of the slate going forward," Rentrak senior analyst Paul Dergarabedian said.
Just a week ago the summer movie season looked to have been in a deep hole after Disney's (DIS) - Get Walt Disney Company Report reported $190 million science-fiction mystery Tomorrowland bombed over Memorial Day weekend debut -- and still has yet to crack $180 million at the global box office. 
But the June gloom over Hollywood's prime summer movie season has subsided now that Jurassic World has lifted ticket sales so far nearly 4% over last year's season, according to Rentrak.
"A rising tide raises all ships sort of idea comes into play," Dergarabedian said of the movie industry's sudden sanguine outlook.
With more big movies on the horizon with built-in audiences like Ant-Man from Disney's Marvel Studios, 21th Century Fox's (FOXA) - Get Fox Corporation Class A ReportThe Fantastic Four and Time Warner's (TWX)  unit Warner Bros.' Magic Mike XXL, there is a chance the film industry could make a run at the $4.9 billion summer ticket sales record set in 2013.
So far this year's summer movie season (May through September's Labor Day weekend) is almost 8% off from 2013, with $1.6 billion in ticket sales.
"What often happens with big blockbusters is they often get people really excited, and that leads to a boom in business," said Phil Contrino, chief analyst at Boxoffice.com. "If you look at some of the biggest movies of the last several years -- Avatar, Frozen -- these movies didn't exactly destroy the competition, they created a surge."
One knock-on effect from a record-setting film like Jurassic World is all of the in-theater marketing moviegoers are exposed to for upcoming blockbusters. "There's no more powerful trailer than one shown on a 50-foot screen," Dergarabedian said.
A film like Paramount's latest Arnold Schwarzenegger sci-fi action reboot Terminator Genisys, set for release on July 1, will be seen as a test to whether the public's movie-going appetite has been spent or only whetted by Jurassic World. The film is projected by Boxoffice.com to gross $32 million in its opening weekend and $107 million overall at the domestic box office.
"I think a lot of these movies coming in June and July have the potential to over perform," Contrino said.
Another film to keep an eye on Disney-owned Pixar's animated children's tale Inside Out, which is pegged to open with $71 million this weekend following its Friday release, according to Boxoffice.com. Although it may be the first Pixar film not to open atop the box office due to Jurassic World's popularity, it could still exceed expectations.
Jurassic World has also given the winter holiday movie season a brighter shine with expectations for Spectre, the latest James Bond film from Sony's (SNE) - Get Sony Corp. Report Columbia Pictures, and Disney's long-awaited Star Wars reboot, Star Wars: Episode VII - The Force Awakens, as perhaps the final two pieces for Hollywood to beat its $11 billion full-year record set two years ago.
But in an industry where perception is currency, an underperforming weekend before the summer is up could stamp out today's Jurassic World-fueled optimism.
"It's such a fickle, fragile psyche the industry has," Dergarabedian said. "A couple of up weekends and it's time to party. If you have one down weekend, it's over. That tells you how powerful this summer movie season is in terms of the perception of the industry's health."
This article is commentary by an independent contributor. At the time of publication, the author held no positions in the stocks mentioned.