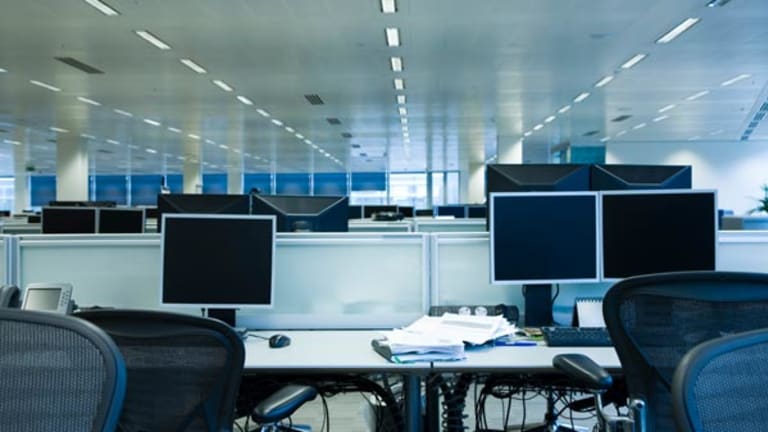 Publish date:
Can iPhone 5 Sales Record Buy Best Buy Some Time?
Best Buy is likely to get a small, one-time earnings benefit from Apple's record-breaking iPhone 5 launch.
Best Buy is likely to get a small, one-time earnings benefit from Apple's record-breaking iPhone 5 launch.
NEW YORK (
) --
Best Buy
(BBY) - Get Report
is the largest independent retailer of smartphone products. The
Apple
(AAPL) - Get Report
iPhone 5 pre-order period has already set a record. Renowned economists are estimating iPhone 5 sales will be a major boost to U.S. GDP. So why won't the iPhone 5 spending surge be a lasting stimulus for the struggling electronics retailer?
Record iPhone 5 sales may provide a small, short-tern earnings boost for Best Buy as the company's new chief executive Hubert Joly tries to resize the business and fend off a buyout effort by co-founder and former CEO Richard Schulze.
However, even if the iPhone 5 generates the type of consumer demand that would normally play to the favor of an electronics retailer and which Nobel Laureate Paul Krugman estimates could add up to 0.5% to overall U.S. GDP (JPMorgan Chase puts it between 0.25% and 0.5%), Best Buy shareholders shouldn't expect a material impact on the company's turnaround or takeover prospects.
Even though it is the largest independent retailer of smartphone products, Best Buy is challenged by Apple and wireless carriers like
AT&T
(T) - Get Report
and
Verizon
(VZ) - Get Report
for direct iPhone sales.
Meanwhile, in the sale of iPhone accessories and ancillary products, which may need upgrading because of the iPhone 5 Lightning connector cable, online electronics retailers including
Amazon
(AMZN) - Get Report
may have the pricing advantage.
"I don't think we are going to see enough of an impact from iPhone sales for there to be a material change," says RJ Hottovy, a retail analyst at Morningstar. In fact, trends in how handset manufacturers launch new products in the hyper-competitive smartphone market may be playing against Best Buy's favor. "The success of iPhone launches will continue to have less benefit for Best Buy over time," says Hottovy, citing the growth of Apple branded stores and a consumer shift to online orders.
Apple Stores have pulled iPhone sales inward, and as the company takes creator control of its product launches, competitors like Microsoft may yet follow suit, to the detriment of Best Buy. The iPhone 5 is the marquee product in a new wave of smartphone launches that includes
Nokia's
(NOK) - Get Report
Windows-based phone and
Google's
(GOOG) - Get Report
recently acquired Motorola Mobility RAZR line, all testing the power structure of the market.
Hottovy and other analysts concede that new smartphone products led by the iPhone 5 will have an obvious incremental benefit to Best Buy's earnings in the near-term, but can't solve the big Best Buy problem of sustaining electronics spending in-store.
Non-iPhone smartphone launches like Nokia's Lumia, which runs on Microsoft's soon-to-be released Windows 8 operating system, may prove to be the most critical test for Best Buy of cashing in on smartphone launch season, even if it's iPhone sales that set records.
That's because while Apple's retail outlets are grabbing a growing sales hold of iPhones, iPads and MacBook products, Best Buy is hands down the top seller of PC-based desktops and netbooks. If Microsoft's Windows 8 operating system can bridge the divide between computer products and a consumer shift to mobile smartphone and tablet devices, it could yet revive what are sharply falling PC sales, which have cut at the earnings of
Hewlett Packard
(HPQ) - Get Report
,
Dell
(DELL) - Get Report
and Best Buy.
While iPhone 5-based earnings expectations have pushed Apple's shares to a record high above $700, the outlook for PCs is tenuous at best and bleak at worst. On Tuesday, RBC Capital markets analysts cut their outlooks for semiconductor sector giants like
Intel
(INTC) - Get Report
on continued weakness and "secular change" in the PC market.
Long-time Best Buy bear Michael Pachter of Wedbush Securities highlights an upgraded Windows ecosystem and Microsoft's much-hyped tablet as a potential sustainable boost to Best Buy's relevance. "I actually think the Surface tablet is a big opportunity for them," says Pachter, who calls the device one of the few that compares to Apple." Pachter also believes the company's fate revolves around the stalled flatscreen TV market, and remains negative on the company's long term outlook.
Even if iPhone 5 sales draw $1 billion in revenue into Best Buy's coffers, "This will be nice for Best Buy. I don't think it is going to save them," Pachter concludes.
And while a record-setting iPhone 5 launch shows Apple remains a well-oiled machine in turning out relevant and well-received products, there's still big uncertainty about the pricing or launch dates of Microsoft's Surface tablet and other Windows 8-operated devices from Nokia and Research In Motion.
On Monday, Apple said it sold 2 million iPhone 5 this weekend, double the pre-order period sales of iPhone 4 and 4S iterations. Blockbuster sales figures were also confirmed by
AT&T
(T) - Get Report
, which said the iPhone 5 set first day and weekend sales records. According to BMO Capital Markets analyst Keith Bachman, Apple is now likely to sell 24 million iPhones this quarter -- including eight to 10 million iPhone 5 units, and 50 million iPhones in the fourth quarter.
Hottovy says Best Buy's turnaround efforts revolve around shrinking or closing overextended retail outlets and reinvesting real estate sales into improving the company's customer service, online operations and pricing. Currently, Best Buy is looking to shutter roughly 10% of its retail space and using proceeds to drive employee training and the company's web presence.
In fact, amid the
prospect of a buyout by co-founder Schulze, which gained new life in late August after Best Buy opened its books to what stands as a $24 to $26 a share offer, any owner of Best Buy is likely to focus on restructuring efforts over near-term iPhone sales.
There are competing visions for Best Buy outlined publicly by new CEO Joly and the company's estranged head Schulze, but Stephen Baker, vice president at consumer market research firm NPD Group, thinks the turnaround ideas are similar. "They seem to be talking about the same things, which is how to improve operations and shrink the size of the stores," says Baker.
Indeed, the iPhone 5 can boost U.S. GDP and the struggling U.S. economy, but it seems that only shrinking Best Buy has the power to boost its struggling shares.
-- Written by Antoine Gara in New York