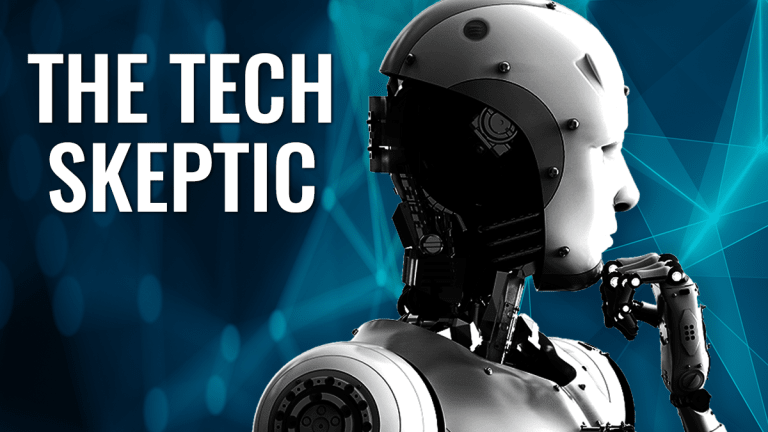 Can Facebook Monetize Messenger and WhatsApp Without Turning Users Off?
Billions of users, and little revenue in sight: When it comes to making money off of Messenger and WhatsApp, what's Facebook to do?
What has 1.3 billion users and virtually no revenue?
No, this isn't the beginning of a really unfunny accounting joke -- it's the reality of Facebook's Messenger app.
Facebook Inc.  (FB) - Get Meta Platforms Inc. Class A Report  has made a mint jamming ads into your Facebook and Instagram feeds -- but its next frontier -- messaging apps Messenger and WhatsApp -- won't be nearly as easy to monetize.
On Facebook's Q2 earnings call in July, Facebook CEO Mark Zuckerberg said that more than 2.5 billion people use at least one of their apps: Facebook, Instagram, WhatsApp or Messenger. But the vast majority of Facebook's revenue still comes from selling ads in its main news feed.
Facebook reported $14.2 billion in revenue last quarter. But its disappointing earnings report, which revealed decelerating revenue growth and increasing costs in managing its main app, could ratchet up pressure to monetize Messenger and WhatsApp, which have 1.3 billion and 1.5 billion users, respectively.
"We are furthest ahead in Messenger, but it's still very early days," said COO Sheryl Sandberg on the Q2 earnings call, responding to a question about how Facebook plans to make money off the two apps. She added that Facebook is in the midst of growing a "business ecosystem" on WhatsApp in which businesses can communicate directly with customers. Meanwhile, on Messenger, Facebook is tinkering with "click-to-Messenger" ads, which are newsfeed ads that link directly to a business's Messenger bot, and is also testing sponsored message options.
For either app, however, a sizable revenue stream is a ways off as Facebook continues to experiment with business-to-consumer messaging. Earlier this week, the Wall Street Journal reported that Facebook had asked banks for customer information such as account info and card transactions in order to build personal banking services like requesting one's checking account balance into Messenger.
According to the report, Amazon (AMZN) - Get Amazon.com, Inc. Report and Alphabet (GOOGL) - Get Alphabet Inc. Class A Report  have held similar discussions to bring such services to their home assistants. But for Facebook, the timing is uniquely flawed, to say the least. Owing to months and months of privacy scandals, Facebook has become the least-trusted major tech firm according to a Reuter/Ipsos opinion poll: A majority, 51%, said in April that they don't trust Facebook to obey laws protecting their personal information.
So perhaps it's no surprise that Facebook is treading cautiously in its efforts to monetize Messenger and WhatsApp. Or, for that matter, that not everyone is thrilled by the idea of Facebook having access to their financial accounts.
Facebook spokesperson Elisabeth Diana said in a statement to TheStreet that Facebook hadn't requested financial transaction data from the banks it spoke with, which included JPMorgan Chase (JPM) - Get JPMorgan Chase & Co. Report , Wells Fargo & Co. (WFC) - Get Wells Fargo & Company Report and Citigroup Inc. (C) - Get Citigroup Inc. Report , according to the WSJ report, and that customer account information wouldn't be used for advertising or anything "beyond enabling these types of experiences."
"Like many online companies with commerce businesses, we partner with banks and credit card companies to offer services like customer chat or account management," Diana said. "Account linking enables people to receive real-time updates in Facebook Messenger where people can keep track of their transaction data like account balances, receipts, and shipping updates. The idea is that messaging with a bank can be better than waiting on hold over the phone -- and it's completely opt-in."
No doubt messaging with a bank is better than waiting on hold. But some banks are opting to offer the service themselves, rather than going through a platform such as Facebook's. Bank of America (BAC) - Get Bank of America Corp Report , for instance, launched a chatbot earlier this year named 'Erica' that customers can use to quickly pull up transactions, track bills and check balances.
Michelle Moore, BofA's head of digital banking, said that more than two million customers are now using the chatbot, which is accessible by text or voice within the bank's own mobile app.
"They're using it to search for transactions from a certain vendor, like Uber. They're using it to search for paychecks, to see what bills they have coming due, to pay bills -- the basic things, but it makes it so much easier just to say 'show me my bills' than logging in and searching through everything," Moore told TheStreet.
She added that BofA worked on the virtual assistant for two years, and that the bank doesn't have any plans to bring it to third-party services such as Facebook's Messenger. "Right now we're focused on getting Erica right in our environment. We don't know what the future holds -- we have very good partnerships with Facebook, Apple (AAPL) - Get Apple Inc. Report , Google -- but that's not something we're focused on right now," she said.
Banks' leverage in building their own mobile services, combined with privacy worries, could make it challenging for Facebook to build a tightly integrated business ecosystem on Messenger. (According to the WSJ Report, at least one bank pulled out of talks with Facebook over privacy concerns.)
"It's other sorts of personal information people would be hesitant about, like shopping habits and where they're going," said Shelleen Shum of eMarketer, who specializes in mobile commerce. "That's a big obstacle that Facebook would face -- and there are a lot of alternatives out there."
As recently as 2017, many speculated that Messenger would evolve into a sort of Western WeChat -- the super-app run by Chinese internet giant Tecent (TCEHY) . WhatsApp hosts a plethora of commerce and financial services; a February 2017 Gartner forecast declared that Messenger, much like its Chinese counterpart, would soon cannibalize a wide range of third-party services and utilities.
Tencent doesn't break how much it makes from financial services on the app. But the opportunity is massive: WeChat has more than one billion users, on par with Facebook's apps. Of those billion users, an estimated 80% use Ten Pay, its payments option, and Tencent charges fees for certain transactions. 
Ten Pay takes a 0.6% cut of merchant transactions for payments it handles, for example, while WeChat users fork over 0.1% when they transfer money from WeChat's digital wallet to a bank account. According to China's Ministry of Industry and Information Technology, from January to October 2017, mobile payment transactions in China totaled 81 trillion yuan, equivalent to $12.8 trillion in U.S. dollars.
That represents a potential gold mine for a company such as Facebook with billions of users. In a post-Cambridge Analytica world, that dream might not be dead for Facebook -- but it's likely to at least be deferred.
Facebook, Apple, Alphabet, Citigroup, JPMorgan and Amazon are holdings in Jim Cramer's Action Alerts PLUS member club. Want to be alerted before Jim Cramer buys or sells these stocks? Learn more now.