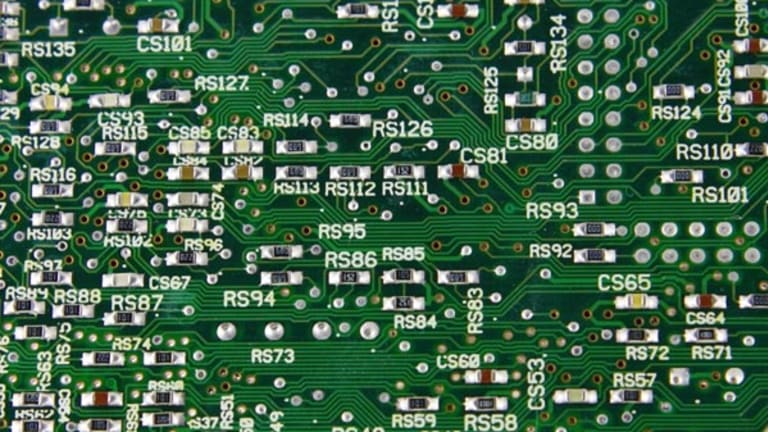 Publish date:
Brocade: We're No Cisco
Switch maker Brocade has no intention of leaving its networking roots, according to CEO Mike Klayko.
Switch maker Brocade has no intention of leaving its networking roots, according to CEO Mike Klayko.
BOSTON (
) -- Storage networking specialist
Brocade
(BRCD)
has vowed not to follow in the footsteps of rival
Cisco
(CSCO) - Get Report
by sticking to its core business.
"One of the things we're not going to do is focus outside of our networking business," said Brocade CEO Mike Klayko during the company's
analyst day
Tuesday. "We're a networking company; we're a very, very good networking company."
Although he did not name Cisco, Klayko's comments were a thinly veiled dig at the networking behemoth, which recently threw the tech ecosystem into turmoil when it
the server space. The launch of the controversial
device was a direct challenge to long-standing Cisco partners
IBM
(IBM) - Get Report
and
Hewlett-Packard
(HPQ) - Get Report
.
Brocade, which competes with
Emulex
(ELX)
and
QLogic
(QLGC)
, is also unlikely to extend its focus into the consumer space in an attempt to open up new revenue streams.
"It's not where our strength is," said Klayko. "We're in the largest data centers in the world."
Instead, Klayko promised to exploit the company's partner ecosystem. The
switch maker
recently expanded its
reseller deals
with
Dell
(DELL) - Get Report
and
IBM
(IBM) - Get Report
, and is rumored to be forging a partnership with H-P to resell its Ethernet products.
"We do believe that partnerships are exactly that -- they are long-term in nature," said the executive. "As long as we continue to keep that principle at the forefront, we continue to grow our partnerships."
Brocade unveiled a new set of partner programs Tuesday that are designed to attract additional storage and IP networking resellers. The company also announced new blades for its DCX device, which aim to connect two or more data centers and consolidate servers.
In light of the tech sector's imminent rebound, Brocade struck a bullish tone during its annual analyst event, with Klayko highlighting users' data explosion.
"There's going to be 15 billion device by 2015 generating data, generating information -- for example power meters and smart grids," he said. Obama's ambitious plan to implement
will also drive data growth, he added.
The San Jose, Calif.-based firm also forecast fiscal 2010 revenue between $2.25 billion and $2.45 billion, according to
Reuters
, compared to its previous range between $2.1 billion and $2.2 billion. Wall Street had estimated sales of $2.21 billion.
Brocade has had plenty of
analyst love
in recent months. Storage is seen as one of tech's big
and Brocade enjoys
strong
business fundamentals in a fluid market.
With tech spending creeping back, the switch maker is seen as
well positioned
to reap the benefits of the broader economic recovery.
For fiscal 2009, the company expects sales between $1.94 billion and $1.96 billion, compared to its prior forecast of between $1.9 and $2 billion. Analysts surveyed by Thomson Reuters had forecast fiscal 2009 sales of $1.95 billion.
Brocade CFO Richard Deranleau also predicted that the firm's revenue could grow from $1.9 billion in 2009 to $4.6 billion in 2012, a compound annual growth rate of 33%.
Brocade shares closed up 25 cents, or 3.08%, at $8.37 Tuesday.
-- Written by James Rogers in New York