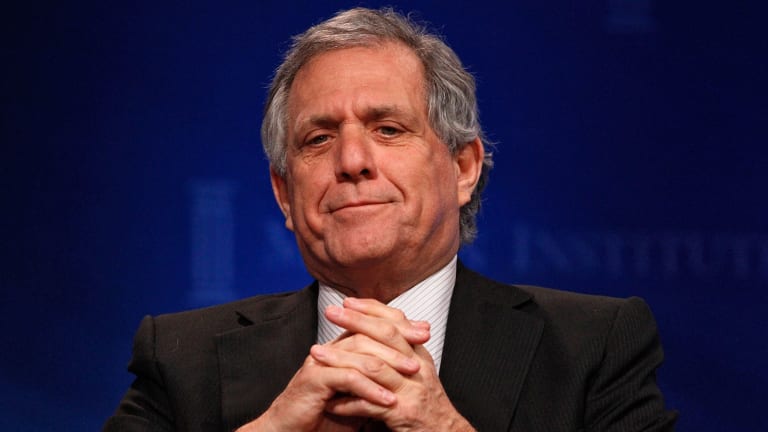 Broadcast Television Is Doing Better Than You Think
Broadcast networks are wrangling higher fees from pay-TV providers and from their TV station affiliates even as the advertising pie gets smaller.
Broadcast networks are wrangling higher fees from pay-TV providers and from their TV station affiliates even as the advertising pie gets smaller.
NEW YORK (TheStreet) -- Things aren't all bad at the country's largest television networks.
As media companies with large television holdings grapple with a slow decline in advertising sales, they can find solace in a powerful source of revenue that has nothing to do with commercials.
For the last five years, the largest broadcasters, CBS (CBS) - Get Report, Comcast's  (CMCSA) - Get Report NBC, Disney's  (DIS) - Get Report ABC, and 21st Century Fox's (FOXA) - Get Report flagship network have consistently wrangled increased in retransmission fees from pay-TV providers such as AT&T (T) - Get Report and Charter Communications (CHTR) - Get Report in exchange for the right to carry their signals. Those fees ensure that pay-TV operators can televise the live sports and most popular dramatic programming that accounts for television's highest ratings.
The networks' ability to amass the largest audiences despite the general fragmentation of video viewing has made retransmission fees a high-margin, integral revenue source. The size of those fees will be a chief focus of investor attention next week when broadcasters report quarterly results that are expected to show a decline in advertising sales. 
The fees "have been an under-appreciated revenue source," Justin Nielson, a senior research analyst at SNL Kagan, said in a phone interview. "There is no cost involved. This is essentially found money. It goes directly to the bottom line."
CBS, one of the biggest winners when it comes to generating retransmission bucks, is expected to add $700 million in incremental retransmission revenue between 2015 and 2018, representing more than 80% of CBS' earnings before income and taxes growth, Morgan Stanley analyst Benjamin Swinburne wrote in a recent report.
CBS, which recently struck a deal with AT&Ts U-verse, has gone from generating 50 cents a month per sub in its initial agreements with pay-TV providers to just under $2, according to Swinburne's estimates. That puts the country's most-watched television network on track to meet CEO Leslie Moonves' goal of grabbing $2 billion in retransmission fees by 2020. "Yes, ad revenue are weak, but retransmission fees march on," Swinburne said.
Comcast noted "higher retransmission consent fees" as a driver of NBC's revenue when it reported its quarterly earnings last week. And a shining light amid an otherwise weak third quarter for the Fox Broadcast Network, was the broadcaster's "strong retransmission consent revenue growth."

Speaking at a media investment conference in May, newly appointed Fox CEO James Murdoch said he expected retransmission income "to continue to grow as you have new deals come up."
In all, retransmission fees paid to U.S. TV stations owners are expected to reach $10.3 billion by 2021, up from a projected $6.3 billion this year, according to a recent report from SNL Kagan. Those fat fees should help make up for declining ad dollars which are expected to fall by 5.9% at the broadcast networks this year, according to media buying firm Magna Global.
Marketers are trimming their television spending, according to new data from Standard Media Index that showed a migration of $1.5 billion in advertising money moving to digital platforms from television between October and June. In all, digital received an additional $3 billion in advertising spending with $1 billion generated "organically" rather than being siphoned from other sources, and $500 million coming from print and radio.
The networks are managing to secure higher retransmission fees chiefly because of lives events led by sports as well as popular dramatic shows such as NBC's America's Got Talent and CBS's NCIS.
 "The justification for payment for any video provider is the content," James Goss, an analyst at Barrington Research, said in a phone interview.
On top of grabbing rising fees for their own stations, the networks are capturing a growing share of the retransmission fees going to their affiliates. So-called "reverse compensation" - the money that flows from affiliates to the networks -- is expected to reach $3.69 billion in 2021, up from $1.65 billion in 2015, according to SNL Kagan.
Even so, the TV networks can't necessarily count on retransmission fees in the long run. Consolidation among pay-TV providers, including AT&T's recent acquisition of DirecTV, could put increased pressure on fees. The rise of cord cutters also poses a potential challenge.
But for now retransmission fees are helping the networks maintain a steady course in a shifting media landscape.
"For the next three years we will see double digit growth," Nielson said in a recent industry report. The networks have the ability to "to supplant their advertising losses with this new revenue stream."