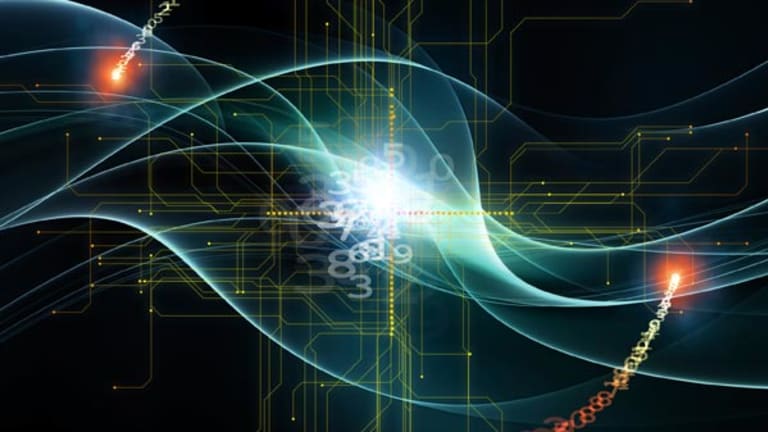 NEW YORK (TheStreet) –– Blue Jeans Network, the cross-platform video conferencing company, is in a state of high growth and approaching the size to go public, said a source close to the company.
The company last year raised $50 million, bringing total raised funds to $98.5 million. Investors in the company are Norwest Venture Partners, Accel Partners, New Enterprise Associates and Battery Ventures. Blue Jeans CEO Krish Ramakrishnan has sold two companies to Cisco (CSCO) - Get Cisco Systems, Inc. Report .
Ramakrishnan was CEO of Topspin Communications which was acquired by Cisco in 2005. He was also vice president and general manager for the Content Business unit at Cisco. He first joined the company when Cisco bought his first startup, Internet Junction, in 1995.
Previous to Blue Jeans, Ramakrishnan was entrepreneur-in-residence for Accel Partners, where the idea behind Blue Jeans was born.
Ramakrishnan said management is building Blue Jeans to be a standalone company. He expects there to be another funding round in the future and said that the company is going through evaluations now as to when and how much that would be. It is also looking at acquisitions for technology. Currently the company has 250 employees.
Blue Jeans integrates video conferencing allowing different systems to work together which is particularly important in this time of companies' consolidating, said Ramakrishnan. If a company using one video conferencing platform acquires a company using another, instead of purchasing new hardware, the two can connect using Blue Jeans.
"There is going to be strategic value in the technology," said Ping Li, an investor in Blue Jeans and general partner at Accel. "How we communicate is changing as enterprise oriented group collaboration is becoming the norm."
New Enterprise partner John Sakoda, a Blue Jeans board member, added: "This is the first time I have seen video conferencing bridging in the cloud...the company has a fantastic profile as a public company."
He said the IPO window is open for high tech companies as it hasn't been in the past and the most important metric to measure whether a company could be successful is whether a company has a high growth rate which, he said, Blue Jeans has. He said High growth companies in general for the software as a service industry are in the nine to 15 times the forward year's growth rate.
Ramakrishnan said the company is doubling every year in all metrics.
Competing products in the space are GoToMeeting by Citrix Systems (CTXS) - Get Citrix Systems, Inc. Report and WebX from Cisco.
--Written by Jenna Loceff in Petaluma, Calif.