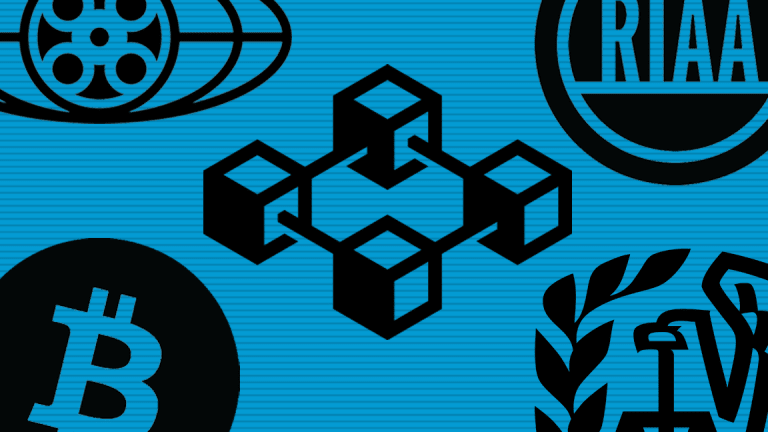 IBM, Oracle, Microsoft and Others Are Plunging Into 'Blockchain-as-a-Service'
The salad days of crypto may be gone, but the 'blockchain as a service' market is just getting started.
The wild west days of crypto are officially over.
That was the message from the SEC this week, which issued a long-awaited decision on the regulatory status on Bitcoin and Ether, the two largest cryptocurrencies, sending prices higher on Thursday. But a new day of corporate crypto is already upon us.
IBM  (IBM) - Get Free Report  was the first software giant to stake a claim in blockchain, the technology that underlies cryptocurrency, by launching a "blockchain-as-a-service" product assisting developers in building blockchain apps. Oracle (ORCL) - Get Free Report rolled out a similar service, followed by Amazon (AMZN) - Get Free Report , Microsoft (MSFT) - Get Free Report and SAP (SAP) - Get Free Report in short order. Alphabet (GOOGL) - Get Free Report is reportedly doing the same.
"We're interested in blockchain because our customers are," said Mark Russinovich, CTO of Microsoft's Azure cloud. "Many of them are looking at blockchain to optimize their business processes, so our goal is to help them operationalize on blockchain."
In the past year we've seen the dubious blockchain-ization of things like board games, iced tea and Kodak (KODK) - Get Free Report .
Now it's about separating the good from the silly. Experts see supply chain and payments as two areas where blockchain may actually make an impact. Analyzing the banking industry for example, one Accenture study estimated that banks could save $8 billion per year by shifting certain functions to blockchain.
It can't happen overnight, said Ron Resnick of the Enterprise Ethereum Alliance, a group that develops standards for blockchain use in Fortune 500 companies. "Is blockchain going to totally replace what's in the legacy systems? That's going to take a long period of time," Resnick said. "That said, there's no doubt blockchain is going to disrupt and solve lots of issues."
Russinovich cited the example of Webjet, a hotel booking site that uses blockchain to keep track of inventory that passes through several vendors. They've reported a 90 percent reduction in losses from transaction disputes. Other often-cited examples include apps that trace pharmaceuticals, diamonds and food to eliminate waste and fraud. 
"Many of the examples in that showcase, e.g. diamonds or food products, will move to a tipping point in the next few years," adds Brian Behlendorf of Hyperledger, an open-source fabric used in major enterprise blockchain projects such as Oracle's and IBM's. "I do think that in ten years, it'll be irresponsible not to be involved in blockchain."
Given its relative infancy, legacy software makers are making sure their services play nice with others in the interest of driving the tech forward as a whole. But in the longer term, they need to convince newcomers to the technology that they're the easiest place to build.
"The offerings have also got to be cost-effective for new business models and replacements for existing processes," said Amit Zavery, EVP at Oracle Cloud Platform. "One significant key is freeing developers from onerous management tasks, including the initial implementation."
For now, blockchain experts are applauding further regulatory clarity around the technology, and feeling emboldened in charging forward with what they see as a faster, leaner way of doing business. 
"We're excited to essentially see a validation of a new kind of business model," said Joseph Lubin, the co-founder of Ethereum. "We can, with some official comfort, explore how business models can be built so lots of different people in different roles can get on these platforms."
Amazon, Microsoft and Alphabet are holdings in Jim Cramer's Action Alerts PLUS member club. Want to be alerted before Jim Cramer buys or sells AMZN, MSFT and GOOGL? Learn more now.
Expert Advice for a Risky Market. We asked top experts from Bank of America, Fisher Investments, Invesco and Wells Fargo what smart investors should do right now. Register for freeto watch what these market watchers recommend.