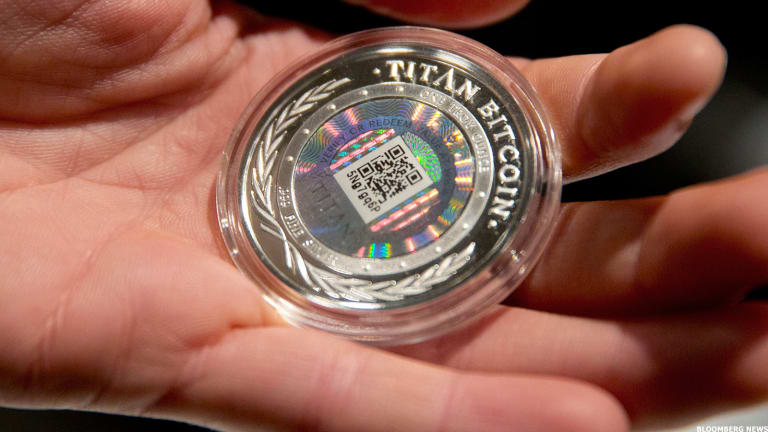 Bitcoin Dips Below $9,500 as Former ECB Official Calls Digital Currency a 'Scam'
Bitcoins have been between 5 and times more volatile than traditional currency pairs, ING analysts have noted, as prices continue to tumble.
Bitcoin prices continued to whipsaw in overnight trading, falling more than 15% within a day of reaching an all-time high of $11,395 amid concern that the digital currency's volatility could harm late-entry investors and upset developments in the broader cryptocurrency market.
Bitcoins were marked more than $1,800 from their record high on the bitsmap exchange and changing hands at $9,500 each after breaching both the $9,000 and $10,000 barriers earlier this week. it hit a 24-hour low of $9,465 in late morning trading in London.
The digital currency, however, is still holding on to a year-to-date advance of 880% and is trading at 7.6 times the price of gold, after having traded $200 below the bullion on January 1.
Its price swings, however, has been extreme, with ING analysts Teunis Brosens and Carlo Cocuzo noting bitcoin volatility has been between 5 and 7 times higher than traditional currency pairs such as the euro/dollar and dollar/yen. 
"A run on (bitcoin) may force latecomers to sell at a fire sale price," said "This would feed into expectations of a BTC crunch, with valuations spiralling down to the bottom. With no central bank ready to unleash a "crypto purchases programme", there would be no cushion to such a fallout."
Some of Thursday's extended declines were linked to comments from key figures in global financial markets, including Lorenzo Bini-Smaghi, the chairman of French investment bank Société Générale S.A and a former rate setting on the European Central Bank.
Bini-Smaghi called the cryptocurrency a "scam" during an interview with Bloomberg Television while Nobel Prize-winning economist Joseph Stiglitz said bitcoin's meteoric rise was linked more to a structure that allows it to elude normal currency market regulations and insisted it should be outlawed.
Charlie Bean, a former Deputy Governor at the Bank of England, called bitcoin a "classic bubble" but said it likely wasn't large enough to upend broader financial market stability. 
Is Bitcoin a bubble? Nobel Prize Winner Joseph Stiglitz certainly thinks so: 
More of What's Trending on TheStreet: