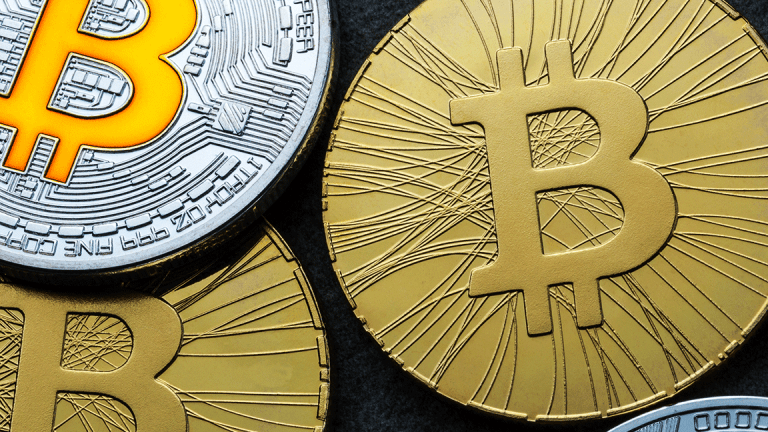 Bitcoin Prices Converge as CME Futures Trading Begins
The CME Group's new futures contract, the second in as many weeks linked to the booming cryptocurrency market, looks to have eased some of the price discrepancies in major markets.
Bitcoin prices began to slowly converge in early Monday trading as the launch of a second futures contract linked to the cryptocurrency looks to have smoothed some of the gaps around global trading benchmarks as regulators set their sights on the $500 billion market.
The CME Group's debut of its 5-to-1 bitcoin futures contract, which is linked to a reference rate taken from a range of cryptocurrency exchanges, appears to have brought some level of convergence to the market, with its front-month product trading at $19,770 , up 7% from the session low, against a $19,620 price quoted for the similar week-old contact trading on the CBOE at 6:00 am eastern time.
So-called "spot" bitcoin prices, which denote immediate purchases of the digital currency, were quoted at around $19,215 on the bitstamp trading platform, one of the main exchanges that feeds prices into the CME Group's calculation of its futures contract.
The narrowing differences between prices and markets suggests a slow maturation of a market which has seen an explosion of interest -- not to mention prices -- over the past year, raising both questions about the safety of retail investors piling into to this year's hottest trade and concern of global regulators.
France's Finance Minister, Bruno Le Marie, told that country's LCI television Sunday that he would propose a cryptocurrency debate at next year's G-20 Summit in Argentina, arguing that is is a "evidently a risk of speculation". We need to consider and examine this and see how ... with all the other G20 members we can regulate bitcoin."
Le Marie's comments follow a Friday move by the European Union to implement tighter restrictions on trading platforms, including anonymous purchases and transactions made with pre-paid credit cards, in an effort to reduce the possibility for use in money laundering and other illegal activities, including some of the deadly terrorist attacks that killed more than 160 in Paris and Brussels over the past two years. 
Europe's Justice Commissioner, Vera Jourova, said the rules would "bring more transparency to improve the prevention of money laundering and to cut off terrorist financing". 
More of What's Trending on TheStreet: