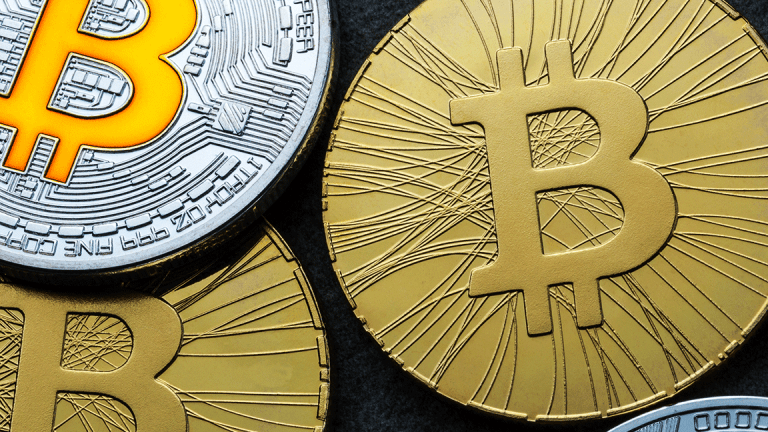 Bitcoin Futures Volumes Plunge After SEC Warning; Price Gaps Remain a Concern
Bitcoin futures volumes fell by around 80% in Tuesday trading after the SEC issued a stark warning for investors in global cryptocurrency markets.
Bitcoin futures volumes plunged in Tuesday trading on the CBOE after U.S. regulators cautioned investors to be wary of fraud and market manipulation in global cryptocurrreny markets.
Around 415 contracts changed hands in the second session of trading for the CBOE's debut bitcoin futures contract, which settles in January, suggesting a value of around $7.5 million was traded over the exchange based on the current "front month" price of $17,780 each as of 05:15 eastern time. That's down from around 2,700 contracts over the same period Monday and a trading value of around $55 billion. Spot bitcoin prices were marked at $16,500 on the bitstamp exchange in Luxembourg.
The sharp decline in volume followed a strongly-worded statement from the U.S. Securities and Exchange Commission, which referenced the lack of investor protection in crypocurrency markets and warned of "correspondingly greater opportunities for fraud and manipulation".
How Bitcoin's rise stacks up against the dot-com boom and tulipmania
"We have issued investor alerts, bulletins and statements on initial coin offerings and cryptocurrency-related investments, including with respect to the marketing of certain offerings and investments by celebrities and others," SEC chairman Jay Clayton said. "If you choose to invest in these products, please ask questions and demand clear answers."
"Please also recognize that these markets span national borders and that significant trading may occur on systems and platforms outside the United States," he added. "Your invested funds may quickly travel overseas without your knowledge. As a result, risks can be amplified, including the risk that market regulators, such as the SEC, may not be able to effectively pursue bad actors or recover funds."
The warning followed a headline-filled debut trading day for bitcoin futures Monday, which saw the January contract surge 25% to a $1,500 premium of "spot" prices for the digital currency, triggering two trading halts on the CBOE platform in an effort to cool market volatility.
The move also exposed a series of inefficiencies in the fractured bitcoin market, where retail investors can pay more than 130% over current listed prices and savvy professionals can lock in annualized returns of up to 50% by executing simple, risk-free trades.
More of What's Trending on TheStreet: