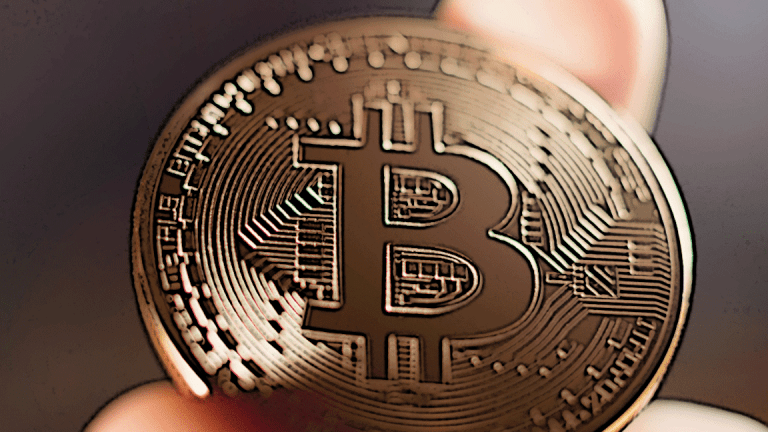 Look How Bitcoin's Rise Stacks up Against the Internet Bubble and Tulipmania
Bitcoinmania has driven the price of the cryptocurrency up 1,700% this year alone.
Bitcoin's dizzying rise has drawn comparisons to the dot-com era and to Dutch tulipmania in the 1630s, but how similar is its trajectory really to those earlier crazes? 
After Tuesday's rise to more than $17,400 Bitcoin is up a whopping 1,700% this year.
The astonishing rise has brought comparisons to the boom in tech stocks, and especially internet stocks, that occurred from about 1995 to 2000. In 1998 alone, to cite just one of many astounding gains, Amazon.com Inc.  (AMZN) - Get Free Report  rose 1,100%.
By the time Former Federal Reserve Board Chairman Alan Greenspan cited the "irrational exuberance" in the stock markets on Dec. 5, 1995, the Nasdaq stood at 2,843.11 -- an increase of 28% from the start of that year. The benchmark tech index then climbed another 78% to peak at 5,048.62 on March 10, 2000, with the average price-to-earnings ratio for the Nasdaq standing at an incredible 190 times. The index then began crashing back to earth, eventually bottoming at 1,114.11 in October, 2002.
Bitcoin is "worse than tulip bulbs," said JPMorgan Chase & Co. Chairman and CEO (JPM) - Get Free Report CEO Jamie Dimon at a September media conference, referring to the infamous 1630s bubble for tulips in the Netherlands. Contracts for some Dutch tulips increased by 20 times between November 1636 and February 1637, according to economist Earl Thompson. The massive jump in prices may have been driven more by the conversion of futures contracts into options, however, than by runaway floral obsessions, Thompson suggested. Meanwhile, economist Peter Garber has written that non-professionals and speculators entered the tulip market in 1634, driving up prices. 
So are we currently in the throes of Bitcoinmania?
Short analyst Ihor Dusaniwsky, with S3 Analytics, suggested in an email that Bitcoin is entering the second stage of a bubble as individual investors put money into the cryptocurrency.
"Early adopters are in the trade in size and the asset is getting more popular and starting to saturate the general investing population," Dusaniwsky said. The next step of investment will be driven by the "fear of missing out" on Bitcoin's gains. "Once everyone is in and the asset's price has reached continuously higher highs, we enter the danger zone where a bump in the road creates a cascading flow of selling where some of the more seasoned investors can still get out with their profits, but those that got in late or are not savvy enough to cut their losses quickly end up taking large losses," he added.
Will a cryptocurrency crash behave like a stock market crash, with a recovery within a year or two?
"Bitcoin will either rebound, or be replaced by a more popular/better cryptocurrency asset," Dusaniwsky noted. "Stocks like [Apple inc.] (AAPL) - Get Free Report  and [Amazon] have recovered and rallied from several severe price drops; a Bitcoin crash may just open the door for a different cryptocurrency to take its place and it may turn into a Myspace versus Facebook scenario -- the 'early winner' replaced by the 'next big thing.'"
Apple is a holding in Jim Cramer'sAction Alerts PLUS Charitable Trust Portfolio. Want to be alerted before Cramer buys or sells AAPL? Learn more now.
More of What's Trending on TheStreet:
China Has a Fresh $7.2 Trillion Problem That Could Spook Markets