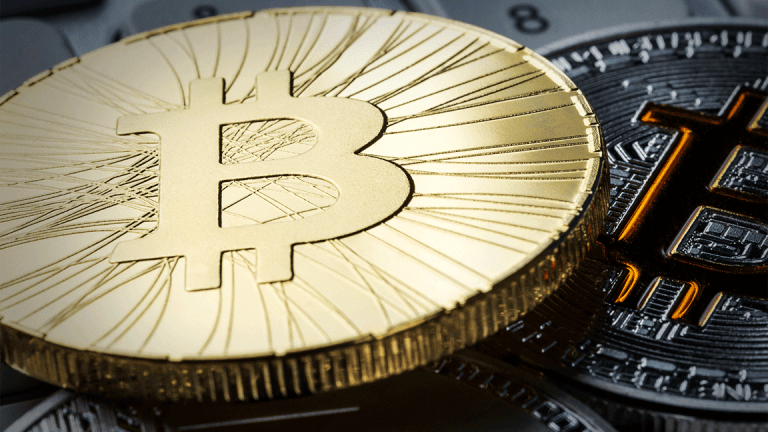 Bitcoin and Blockchain Will Occupy Center Stage (Again) at Davos This Year
Cryptocurrencies and blockchain have been criticized at Davos in years past, but the tone may be starting to shift at the big annual economic conference of policymakers and CEOs.
Cryptocurrencies and the blockchain will be front and center at this year's World Economic Forum in Davos, Switzerland. 
The summit, which begins on Tuesday, Jan. 23, attracts chancellors, finance ministers, policymakers, CEOs and thought leaders from across the globe to discuss wide-ranging economic issues, such as regulatory reform and the rise of populism. With several Bitcoin, cryptocurrency and blockchain-related panels on the docket, it may help lend some legitimacy to the fast-growing market of virtual currencies and the technology that underpins those assets. 
The cryptocurrency panels, which include high-profile leaders Treasury Secretary Steven Mnuchin, International Monetary Fund head Christine Lagarde and BlackRock (BLK) - Get BlackRock, Inc. Report CEO Larry Fink, among others, are being held at a time when the hype about Bitcoin continues to grow. Bitcoin prices have been on a tear in recent months, hitting a record high of $19,783.21 in December and climbing more than 2,000% over the course of 2017. Since then, however, Bitcoin's value has tumbled by almost half, while other alternative cryptocurrencies, including Ethereum, Ripple and LiteCoin, have also plummeted. Bitcoin was priced at $10,629 on Coinbase on Monday morning. 
The wild swings in Bitcoin prices haven't been the only headline-grabbing crypto events in the past year. As Bitcoin prices pushed higher and higher in 2017, investors piled into cryptocurrency trading platforms and hundreds of new alternative cryptocurrencies were created, many of them rising alongside Bitcoin's dizzying ascent. All the while, the U.S. dollar has declined in value and more attention has been building toward greater regulation of digital assets around the world. 
Many traditional banks and financial institutions have approached Bitcoin and cryptocurrencies tepidly. In one of the most visible endorsements so far, exchange groups CME Group and Cboe Global Markets Inc. launched Bitcoin futures exchanges in December. At the same time, Securities and Exchange Commission chairman Jay Clayton has warned of the risks surrounding cryptocurrencies, while Chinese officials banned digital currency exchanges and initial coin offerings. South Korean policymakers have mentioned the idea of banning trading via cryptocurrency exchanges, after also banning ICOs. 
The moves have all contributed to the larger discussion around whether cryptocurrencies and the blockchain will revolutionize the world of money -- a topic that has been debated at Davos in years past. The topics have drawn both endorsements and criticisms from many luminaries. Blockchain technology hasn't been condemned to the same degree as Bitcoin, however. Willem Buiter, former chief economist for Citi (C) - Get Citigroup Inc. Report , called Bitcoin a "complete failure" at Davos 2016, while Morgan Stanley (MS) - Get Morgan Stanley (MS) Report CEO James Gorman said at the same conference that Bitcoin "isn't going to change the world tomorrow." 
Outside of Davos, billionaire investor Warren Buffett has also come out with criticisms around Bitcoin and cryptocurrencies, saying he believes they will "come to a bad ending." 
"People who have built their empires on top of fiat currency are either extremely nervous or cautious or curious," said Mati Greenspan, a Tel-Aviv based analyst at investment firm eToro. "Those people are the fearful types." 
It's possible that the sentiment around Bitcoin and other cryptocurrencies may be different at this year's conference, especially as more leaders have gradually shifted their tone on digital currencies. For example, J.P. Morgan Chase (JPM) - Get JPMorgan Chase & Co. (JPM) Report CEO Jamie Dimon recently said he regrets calling Bitcoin a fraud, after saying Bitcoin investors were stupid last October. 
"I believe the sentiment is much different today," said Campbell Harvey, a professor of finance at Duke University. "Central bankers have finally come to the realization that they must create their own cryptocurrencies, like Fedcoin." Fedcoin is a proposal to create a U.S.-government-sponsored cryptocurrency.
Institutional investors have begun to take notice of the fact that there are several advantages to cryptocurrencies and blockchain, such as a diminished risk of criminal activity and counterfeiting, Harvey explained. Additionally, blockchain-based cryptocurrencies eliminates the cost of printing, distributing and securing paper currency, and retains all the flexibility of the current financial system, he added. 
"It is obvious that paper money will be a historical relic in the near future," Harvey argued. "The advantages of a crypto are substantial." 
eToro's Greenspan said he's attending Davos as part of a meeting of the Ethereum Alliance, a blockchain initiative that is working to develop Ethereum for use in the enterprise industry. The consortium counts executives from Santander, Microsoft (MSFT) - Get Microsoft Corporation (MSFT) Report , CME Group, JP Morgan, Intel (INTC) - Get Intel Corporation (INTC) Report and other major firms as part of its board. Greenspan said the Ethereum Alliance is just one case where top executives and corporations have shown that they're "blockchain curious," which may reflect a change in attitudes toward the technology and the cryptocurrencies traded on it. 
Blockchain, like Bitcoin, is still in its early days, which is probably partly to blame for the feelings of fear, Greenspan added. 
"It will take people a while before they can see the everyday use of it," Greenspan said. "But all the forward thinkers of our generation have been inspired by it."
Jim Cramer and the AAP team hold positions in Citigroup, JPMorgan Chase and Microsoft for their Action Alerts PLUS Charitable Trust Portfolio. Want to be alerted before Cramer buys or sells C, JPM or MSFT? Learn more now.
More of What's Trending on TheStreet: