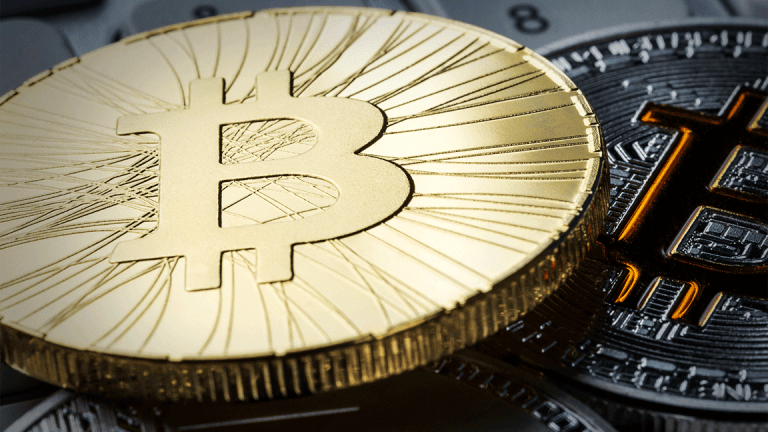 How Bitcoin $50,000 by the End of 2018 Could Happen
The entry of big players such as CME Group and TD Ameritrade is a good sign for Bitcoin prices.
Despite the lukewarm welcome so far for CME Group's Bitcoin futures product, the entry of major players could give Bitcoin prices another boost over the coming months. 
CME Group officially launched its Bitcoin futures contract, the second to debut in an many weeks, on Sunday. The price of Bitcoin has retreated and is currently trading at about $18,800, falling almost 3% on Monday, according to Coinmarketcap.com.
Rival Chicago-based exchange, Cboe Global Markets, which owns the Chicago Board Options Exchange and BATS Global Markets, stole the show last week by launching its Bitcoin futures a week earlier.
While the Cboe beat CME to the punch, there were some technical glitches on the day as the CBOE website became inaccessible at times during its first day of operation. By contrast, CME appeared to have a pretty smooth launch with no major technical glitches.
CME Group CEO Terry Duffy told TheStreet's Brian Sozzi that he couldn't believe how quickly the hype around bitcoin has materialized. "I don't think I have ever seen so much media attention around something like bitcoin in my 37 years in this industry -- the price action has been amazing," Duffy said.
Alex Mashinsky CEO and founder Celsius Network, a decentralized credit lending platform says the news that both the Cboe and CME are offering Bitcoin Futures trading opens the door to institutional participation and a more stable market for cryptocurrencies.
TD Ameritrade allows Bitcoin futures trades.
On another positive note for crypto fans, the U.S. retail brokerage TD Ameritrade (AMTD) - Get Free Report has announced it will allow clients to trade the newly-launched Cboe Bitcoin futures starting on Monday.
"The trading volume on CBOT was low and the fees charged by TD Ameritrade and Interactive Brokers seem high and may prevent full participation, says Mashinsky. "We will see if the launch of the CME product will get some of the players to lower the fees and the spreads." 
Jeff Mahony CEO of Ubiquicoin, a decentralized digital currency, explains that Bitcoin futures launches are signs that things are moving in the right direction for the space. "Of course, we expect both positive and negative reactions to something this monumental, but the important thing is that it continues the dialogue and expectation of what cryptocurrencies can become. It is a very exciting time," says Mahony.
UBS warns Bitcoin investors.
Despite mainstream institutions launching Bitcoin products, scare-mongering bank executives are back at it again with claims that Bitcoin is a bubble. This time Swiss bank UBS (UBS) - Get Free Report chairman Axel Weber speaking to a local newspaper NZZ, warned Bitcoin investors that they are at risk of losing their money. 
Mihail Lala, the founder and creator of a blockchain-powered company called Wawllet, explains that when major players enter the stage, it typically strengthens the Bitcoin position, pointing to the recent developments around futures trading. But he warned that "many are also talking about a potential dark side regarding the future: the liquidity will be divided into two markets... the futures bets will not contribute directly to the Bitcoin market cap and so on..."
Bitcoin heading to $50,000?
Lala concludes: "I strongly think that the futures market is designed for those who would never enter directly the Bitcoin market, but their appearance on the future market encourages many real potential players. So, I see no dark side of the moon, so far, and I think that these kinds of players will easily lead the Bitcoin price to $50,000 in 2018."
As we see more and more large, traditional organizations adopt Bitcoin, this could very well nudge the price higher.
More of What's Trending on TheStreet: