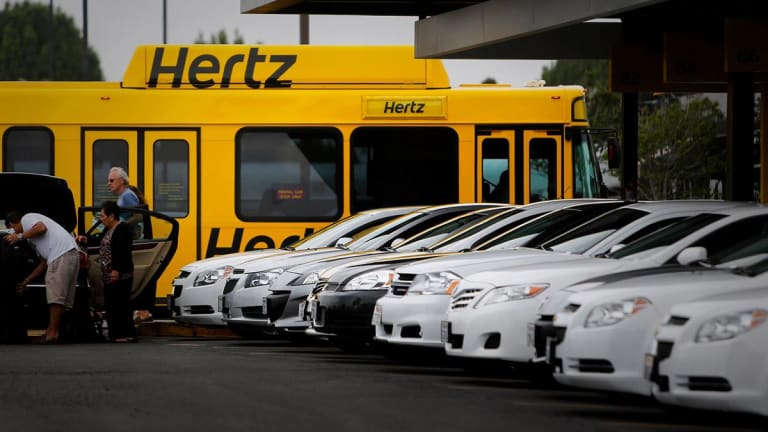 Biometric Scanners Speed up the Rental Car Process
Customers picking up rental cars at Hertz will no longer have to flash their licenses to get off the lot. The rental car company is rolling out biometric scanners at locations around the country to slash the time it takes for customers to hit the road.
You can keep your license in your wallet the next time you drive a rental car off the lot at Hertz.
Instead, you can let your fingertips do the work, as well as your face, with Hertz starting to roll out new biometric scanners at its rental locations at airports around the country.
"Hertz Fast Lane powered by Clear" made its debut Tuesday at the Hartsfield-Jackson Atlanta International Airport.
Hertz says the new system allows customers cut the time the takes to pick up a rental car by 75 percent, with just 30 seconds needed to get through the exit gate and onto the road. Hertz says it is the first rental car company to use biometrics.
Teaming up with biometric scanner vendor Clear, Hertz will roll out the new "fast-lane" offerings at 40 locations across the country in 2019, including Los Angeles International Airport, John F. Kennedy International Airport and San Francisco International Airport .
"We're excited to introduce Hertz Fast Lane Powered by CLEAR to get Hertz customers through the exit gate without the wait and on the road faster," said Hertz CEO Kathryn Marinello, in a press release. "By teaming with CLEAR, Hertz gets a partner with an expanding footprint and proven track record to help us innovate the car rental process, improve the customer experience and bring meaningful benefits to busy travelers."