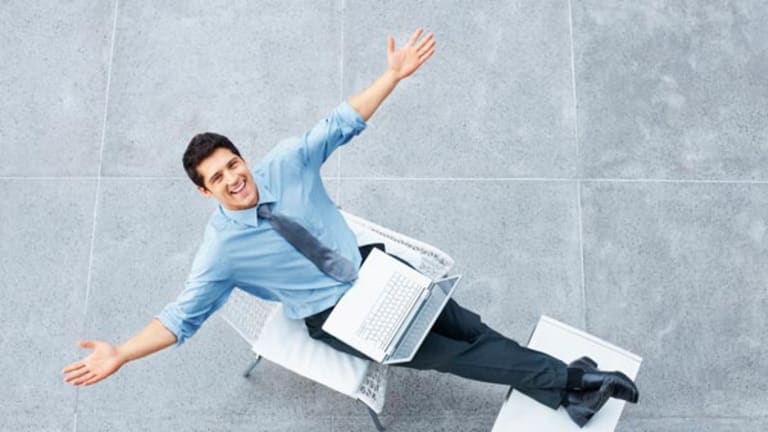 Best BlackBerry Phone: 5 Contenders
With the Torch now available, we run down the best Blackberry's on the market now.
NEW YORK (TheStreet) -- They're big, they're small. Some have touch-screens, some don't. The differences really don't matter. What does matter is the fact that these are addictive Crackberries that deliver mail, messages and appointments and do so with the fewest problems and annoyances than most other phones. Read on for the best of the latest models.
Torch (9800)
. This is Research In Motion's newest top-of-the-line touch-screen smartphone. It's also the first to run on RIM's new BlackBerry OS 6, which will soon be ported to other BlackBerry models as well. There is a slide-down QWERTY keyboard, a 5-megapixel camera, 802.11b/g/n Wi-fi and nearly six hours of battery talk time per charge. It's the
. So far it's only available on AT&T, but other carriers should have their own versions in the near future. Watch our
Torch review.
Curve (many versions)
. The Curve is RIM's bread-and-butter device. Small, lightweight and easy to master, the Curve is a terrific little smartphone. Despite not having a touch-screen, the phone comes packed with nearly everything else. Nearly all U.S. carriers sell some sort of Curve device, but the two you should consider first are the new Curve 3G from T-Mobile -- it allows you to make VoIP calls -- and the Curve 8530 from MetroPCS, which comes with the most reasonable voice/data plan around. It's only $60 a month. Watch our
Curve review.
Bold (9650, 9700)
. The Bold is a full-sized, candy bar-shaped phone that features the BlackBerry QWERTY keyboard just beneath the screen. The Bold has a high-res, 480 by 360 pixel color display, a 3.2-megapixel camera, 802.11b/g Wi-fi, GPOS and a whole lot more. It's a solid performer. Watch our
Bold review.
Storm2 (9550)
. The Storm is RIM's first - and newly-updated -- touch-screen model. The major difference between the Storm2 and the Torch: The Storm doesn't have a slide-down/out QWERTY keyboard. Instead it has a horizontal on-screen QWERTY keyboard and a vertical on-screen keypad, which makes for a slightly thinner, lighter handset. There's also a 480 by 360 pixel touch-screen, Wi-fi and 3G, GPS, Bluetooth and a 3.2-megapixel camera. Verizon sells the Storm2. Watch our
Storm2 review.
Tour (9630)
. RIM says the Tour is a BlackBerry with world phone capabilities, more media features and a fully featured camera. That means it has a 480 by 360 pixel display, a 3.2-megapixel camera, GPS with maps and 3G connectivity. This is another EV-DO handset, so expect to find it at Verizon, Sprint and more than a dozen smaller carriers. Watch our
Tour review.