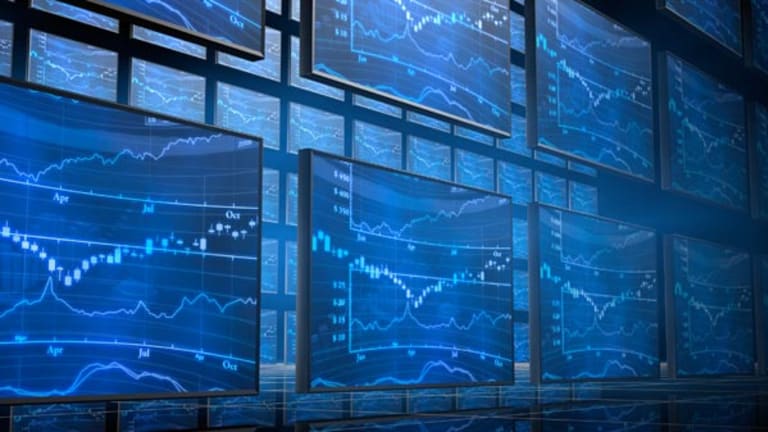 Bankers Bullish on Tech M&A for 2012
A surge in transactions related to cloud computing and mobility could pave the way for a busy 2012 in the M&A market.
NEW YORK (
) -- Tech giants like
HP
(HPQ) - Get Report
,
Google
(GOOG) - Get Report
and
Microsoft
(MSFT) - Get Report
helped boost tech M&A in 2011 and this year could see even more activity.
Companies spent more than $219 billion last year in tech-related merger activity, an increase of 17% over 2010, according to analyst and data company 451 Research.
Microsoft helped boost M&A activity in 2011 and will likely be an active participant this year as well.
Expect M&A to grow even more this year as companies look to drive growth by snapping up technologies in hot sectors like cloud computing, mobile and social media, say investment bankers.
"Most established companies are worried about disruptive technologies," said Chris McCabe, co-head of investment banking and head of technology, media and telecommunications banking at Cowen. "They want to make sure their company captures that growth through M&A rather than seeing that growth go to a start-up."
The cloud computing industry, in particular, is poised for consolidation, bankers say, as it's less expensive for large tech companies to acquire cloud start-ups than to develop the technology internally. Cloud computing runs software applications on remote servers for clients without the need for businesses to make expensive hardware purchases.
Merger activity in the cloud computing industry last year jumped to 168 transactions, totaling $6.9 billion, compared to 91 deals worth $2.5 billion over the same period in 2010, according to investment bank William Blair.
The mobility space is also ripe for M&A activity as large incumbent wireless companies like
Nokia
(NOK) - Get Report
and
Research In Motion
( RIMM) look aggressively towards acquisitions to keep up with rivals Google and
Apple
(AAPL) - Get Report
in the smartphone arena.
"These folks have to think about who they are and who they want to be," said Stefan Jansen, co-head of technology investment banking at Raymond James. "Some of them will make transformative large scale mergers to get to where they want to go."
Raging patent wars, particularly in the mobile space, could also heat up merger activity, said John Tamisiea, a partner at McDermott Will & Emery LLP, who specializes in M&A.
Last year
Google acquired Motorola Mobility (MMI) - Get Report for $12.5 billion
for its trove of 17,000 patents, while Apple, Microsoft and
Ericsson
(ERIC) - Get Report
jointly purchased
Nortel's
intellectual property for $4.5 billion.
"Companies are trying to acquire as much intellectual property as they can from a defensive standpoint," Tamisiea said.
The increasing emergence of activist investors within tech companies like
Yahoo!
(YHOO)
,
WebMD
(WBMD)
and
PMC Sierra
may also be a driver of M&A this year.
"It feels like this is the highest level of activist activity we've had in small-cap and mid-cap tech companies in recent memory," said Cowen's McCabe. "It's going to put more pressure on boards to drive value for their shareholders. Five years ago, most of these companies didn't worry about activist investors but now it's first and center on their screen in terms of what's driving their strategy discussions."
Cross-border M&A activity is also likely to pick up this year, as Chinese companies, in particular, eye expansion into the U.S.
"In the past, when you talked to Chinese companies, they always said 'we're operating in such a huge environment here--why would we look outside of China'?'" said Mark Leavitt, global head of technology, media & telecommunications investment banking at Piper Jaffray. "But that's changed."
--Written by Olivia Oran in New York.
Readers Also Like:
Economy Could Get Burned in Summer