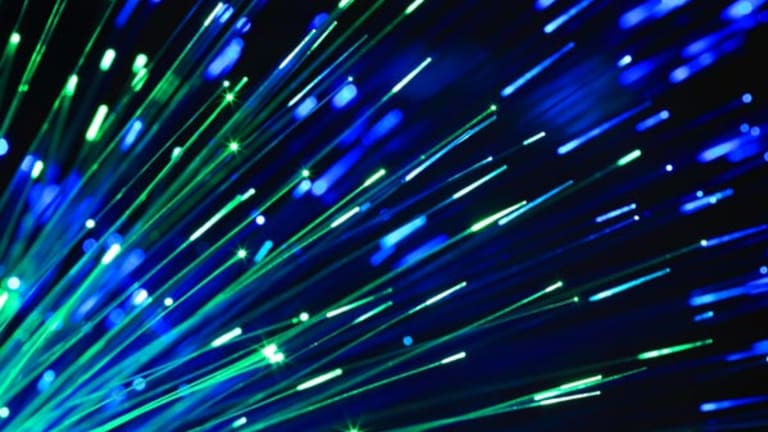 Bank of America Proves No Match for Square
Bank of America launches its own credit card reader, as it tries to compete with Square. But that's not enough.
NEW YORK (
) --
Bank of America
(BAC) - Get Report
said "hey, me too" Tuesday as it launched its Mobile Pay on Demand card reader as it tries to seek a portion of the mobile payments pie. That's not going to be enough to compete with the likes of
Square
and others in mobile payments.
The difference between Square,
eBay's
(EBAY) - Get Report
PayPal
, and to a lesser extent,
Visa
(V) - Get Report
and
MasterCard
(MA) - Get Report
, is not simply the reader. Any company can build a credit card reader. It's the ecosystem and software, where these companies differentiate themselves. This is where Square shines, and Bank of America appears to be severely lacking.
The Digital Wallet's Future is Now
Square has built up extensive customer loyalty with its Pay with Square app, and ability to access money extraordinarily fast, something small businesses want. It's also continued to innovate and
, as the mobile payments space builds out. Square's mega deal with
Starbucks
(SBUX) - Get Report
.
Trevor Rubel, the executive vice president of Bank of America's strategy and emerging products division, made a comment to
that points to the very fact that Bank of America is doing nothing here, except copying Square.
"I hate to come out with a commodity product, but every bank should have one," Rubel was quoted as saying.
The reader itself isn't particularly attractive looking, when compared with Square's, and small businesses will have little reason to switch point-of-sale (POS) readers from their existing credit card processors to the one offered by Bank of America. The reader will be available Dec. 3.
While Bank of America is a behemoth when it comes to loans and deposits, relationships with small businesses is another game altogether. Small businesses are increasingly looking for ways to cut costs and increase mobility, as customers become increasingly stingy in the face of the fiscal cliff and concerns on economic growth. Bank of America is not offering anything new or innovative here with its POS reader.
The Mobile Pay on Demand reader will be free, and transactions will cost 2.7%, compared to Square's 2.75%, but well above others in the game such as
Groupon
(GRPN) - Get Report
.
By offering a commodity product with no reason to transition existing hardware at a similar price, all Bank of America is doing is crowding the market. Bank of America and other big banks are far behind when it comes to the mobile payments space, and by offering a "me too" product, their lunch will be eaten by Square.
--
Written by Chris Ciaccia in New York
>Contact by
.
Follow @Commodity_Bull